Xero Export and Sync Errors Follow
This article lists common error messages that Xero may return when syncing List or Expense data between Tallie and Xero.
Error: The provided Xero API Credentials are invalid
Reason:
The connection between Tallie and Xero uses a login token and sometimes these tokens can expire for a variety of reasons and usually only need to be refreshed.
Solution:
To resolve this error message, you will need to disconnect and reconnect Xero with Tallie.
To disconnect Xero, navigate to Settings> Integration & Sync > Sync Settings > Disconnect from Xero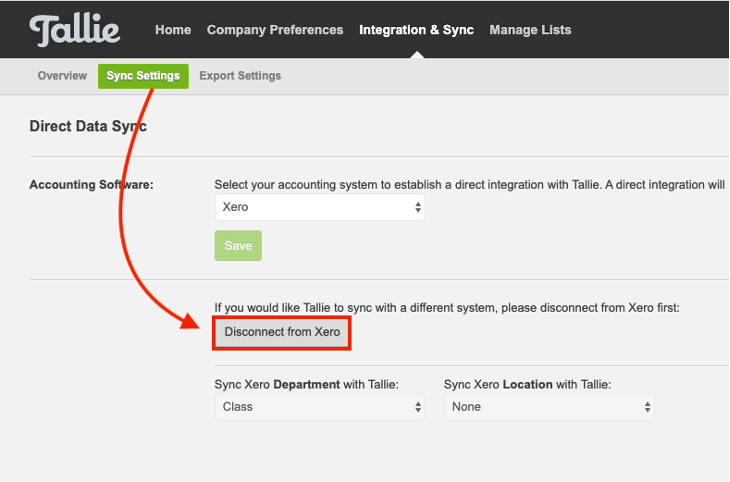 Once disconnected, you'll see a connect option once clicked, you'll be taken to Xero. Select the organization you'd like to sync with and click Authorize.
Error: Exporting stuck in the Queued state
Reason:
Due to a Xero limitation within their API, it's only possible to export expense reports which have no more than 30 expenses on them.
Solution:
To resolve this, reject the report and move some of the expenses over to a new report so there is only a maximum of 30 expenses on the report, and try to export again. It is recommended to not run a sync while exporting to Xero, as this may affect the rate limit.
Please refer to this article for a tutorial on how to Move Expenses Between Reports.