Rejecting a Single Expense Follow
As an approver, you have the ability to review expense lines individually. Sometimes you may need to reject a single expense line as opposed to the whole expense report. This article will show you, an approver, how to reject an individual expense line.
Step 1: From your home screen, click the Approval tab to access pending expense reports.

Step 2: From Unapproved Reports on the left, click the report you'd like to open.

Step 3: Click on an individual expense line. Click the Reject Selected button.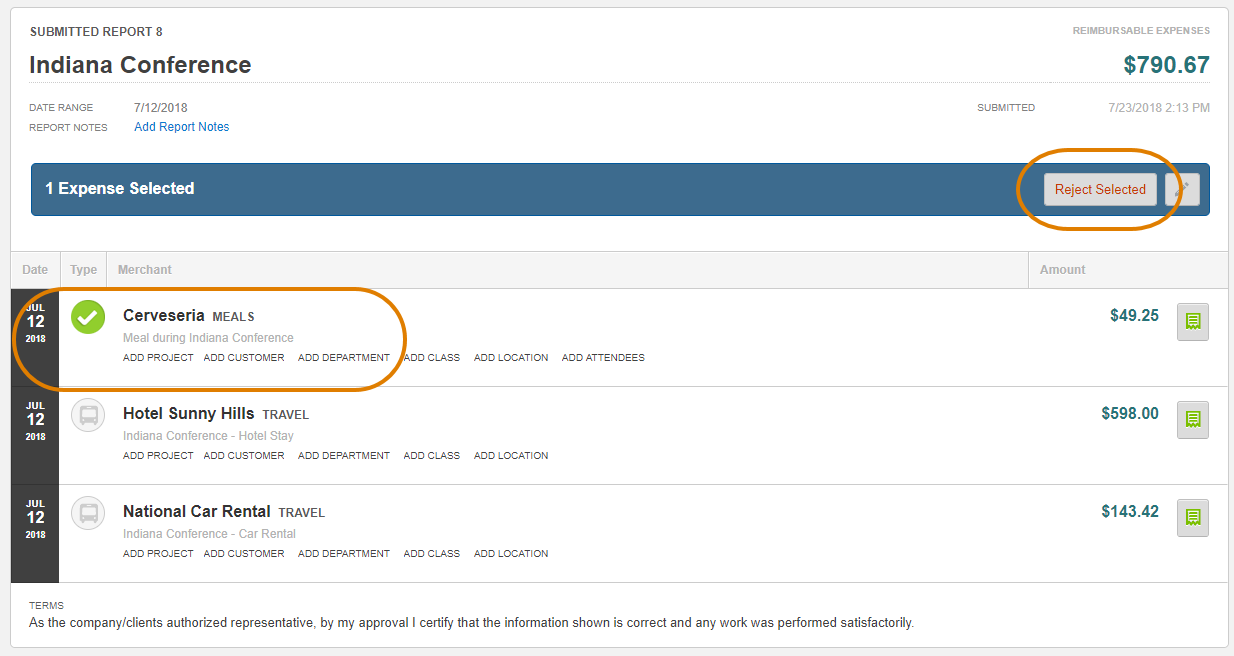 Step 4: Enter a reason for the rejection. Click Reject.

Step 5: The expense line will be sent back to the employee for their review. They can edit, delete and/or resubmit.