Viewing Approval History Follow
To view the approval history in Tallie, follow the steps below:
From your Export or Exported page, first, make sure you're in the List view.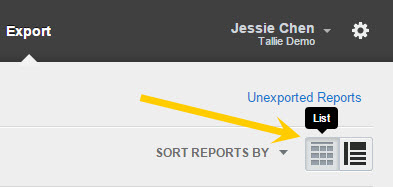 Click to highlight the report(s) you wish to view approval history for, and then click Print Selected on the top left of the page
Tallie will begin generating a report for you to download. Click Download when the reports are ready.

In the downloaded report, scroll down until you see expense details with approval history as shown in the screenshot below.