Deducting Standard Commute Follow
Standard Commute allows you to deduct your standard commute distance when entering mileage expenses. This feature gives end user a way to transparently document their standard commute distance and comply with IRS regulations. This article will show you how to enable and deduct Standard Commute.
Enable Standard Commute
To enable standard commute, please contact Tallie Support.
Deduct Standard Commute
Navigate to the Purchases page.
Click the car icon to enter a new mileage expense.
Enter your From and To destination.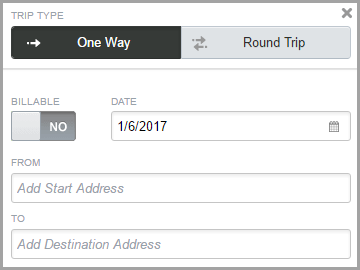 Enter your standard commute distance in miles into the Standard Commute Distance field.
Please Note: Tallie will memorize previously used Standard Commute distances.

Tallie will deduct your standard commute distance from the total distance.
Click Save.
Additional Information
Mileage expenses that do not have standard commute applied will be flagged with a No Deduction badge.
If you hover over the text, the badge will change to "Add Deduction" > click "Add Deduction" to add your standard commute distance.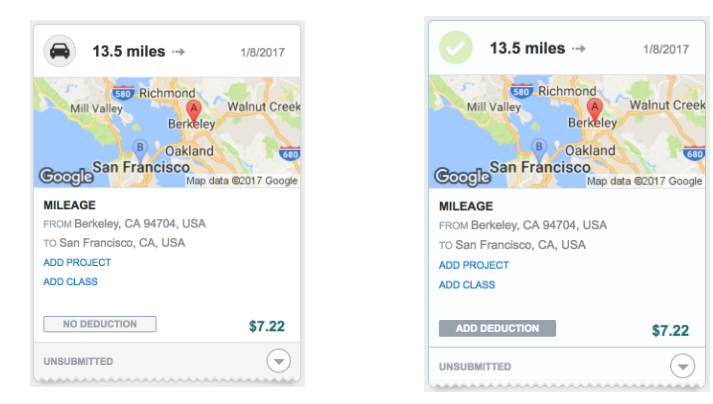 Please Note: Standard Commute is only available on Tallie Web, it is not available on the Tallie app.