Every once in a while, we release a new version of TallieConnect with enhanced stability and performance improvements. We recommend users to update to the newest release. This article will show you how to uninstall a previous version of, install the newest version of, and configure TallieConnect.
Uninstalling TallieConnect
To ensure a complete installation, we recommend un-installing any old versions of TallieConnect you may have installed on your machine prior to installing the new version. To check the version of the TallieConnect you're running, simply right-click on the TallieConnect icon in the system tray, and select About.
Navigate to the TallieConnect program folder on your computer. By default, this is usually located in:

C Drive
Program Files (x86)
SpringAhead
TallieConnect

If you've previously customized the install location of TallieConnect, the location of the uninstaller may vary.
Find and run the application labeled UnInstall_TallieConnect.

Click Uninstall within the uninstaller.
Close the application when the uninstallation is complete.
Installing the New TallieConnect
Login to your Tallie account.
Navigate to the Settings area by clicking the Gear icon in the upper-right. You may also click your name and select Settings.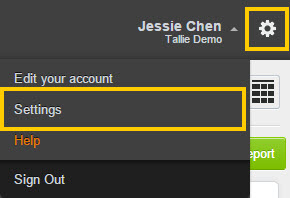 Click the Download TallieConnect button.

From the Settings > Home page:

From the Settings > Integration & Sync > Overview page:

When the download finishes, run the TallieConnect Installer and click Next on the first screen.
If you're a hosting provider who's installing TallieConnect for a client, check the Hosted Environment Setup option. Otherwise, click Next to install TallieConnect on your local drive.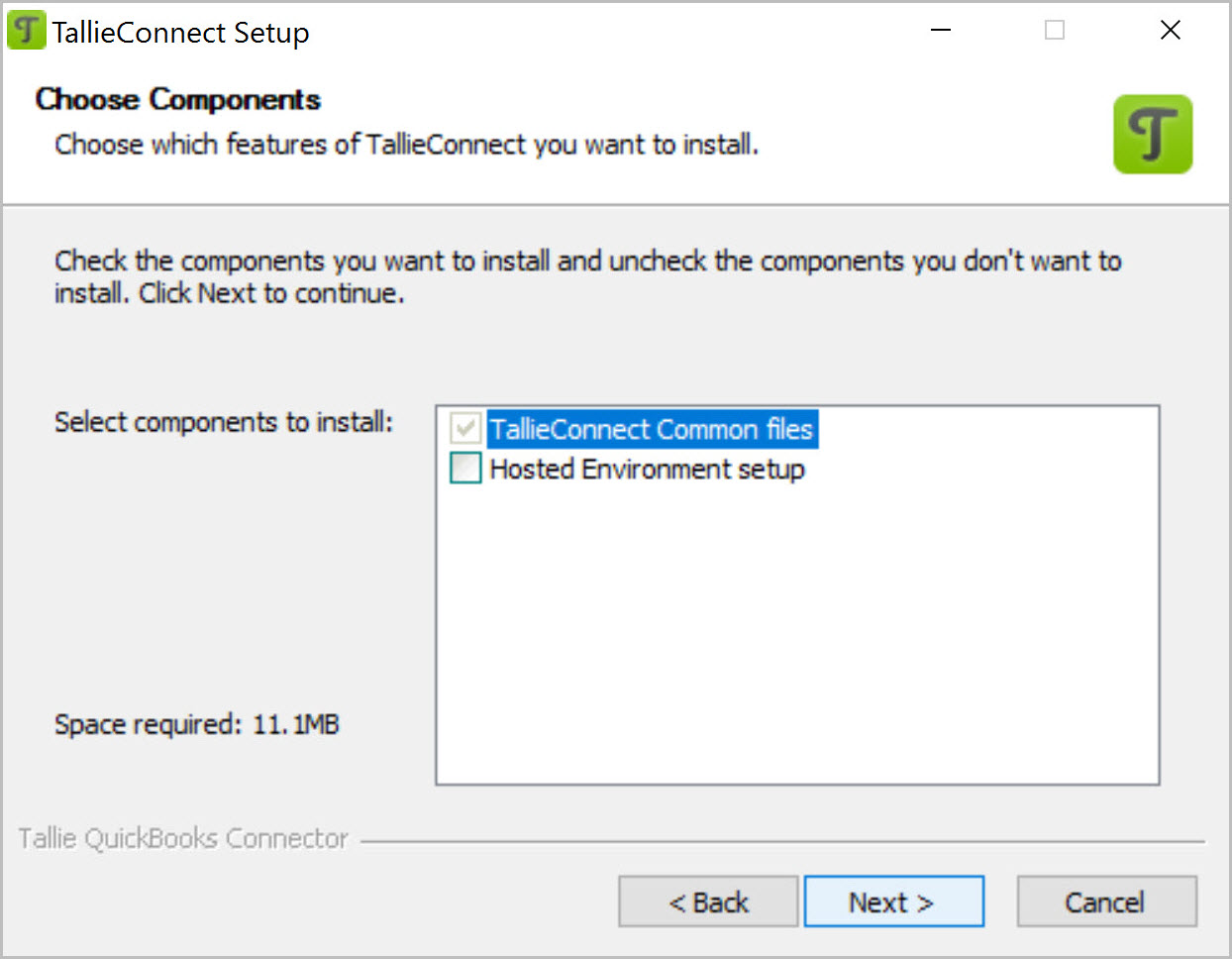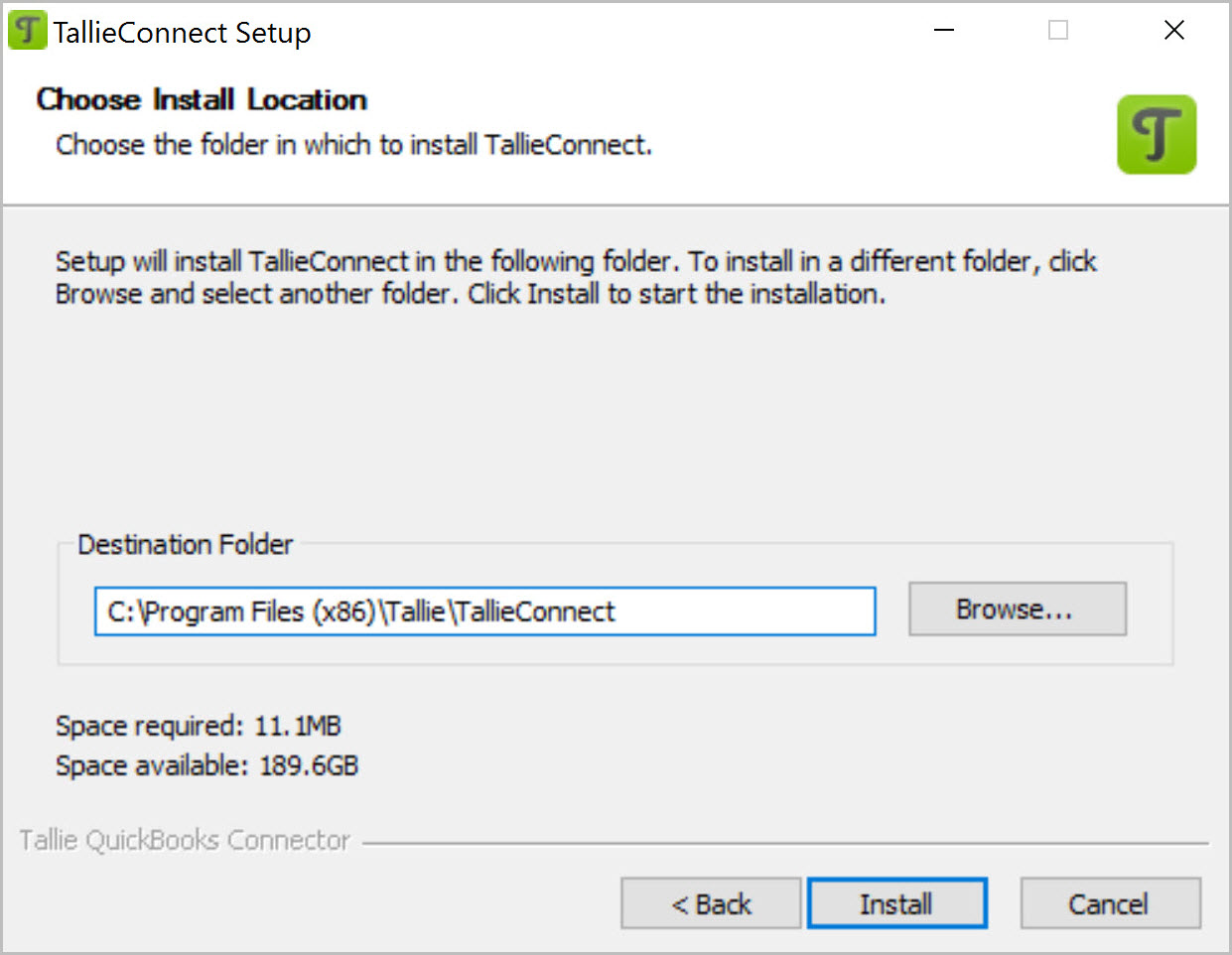 Once the installation is complete, click Finish.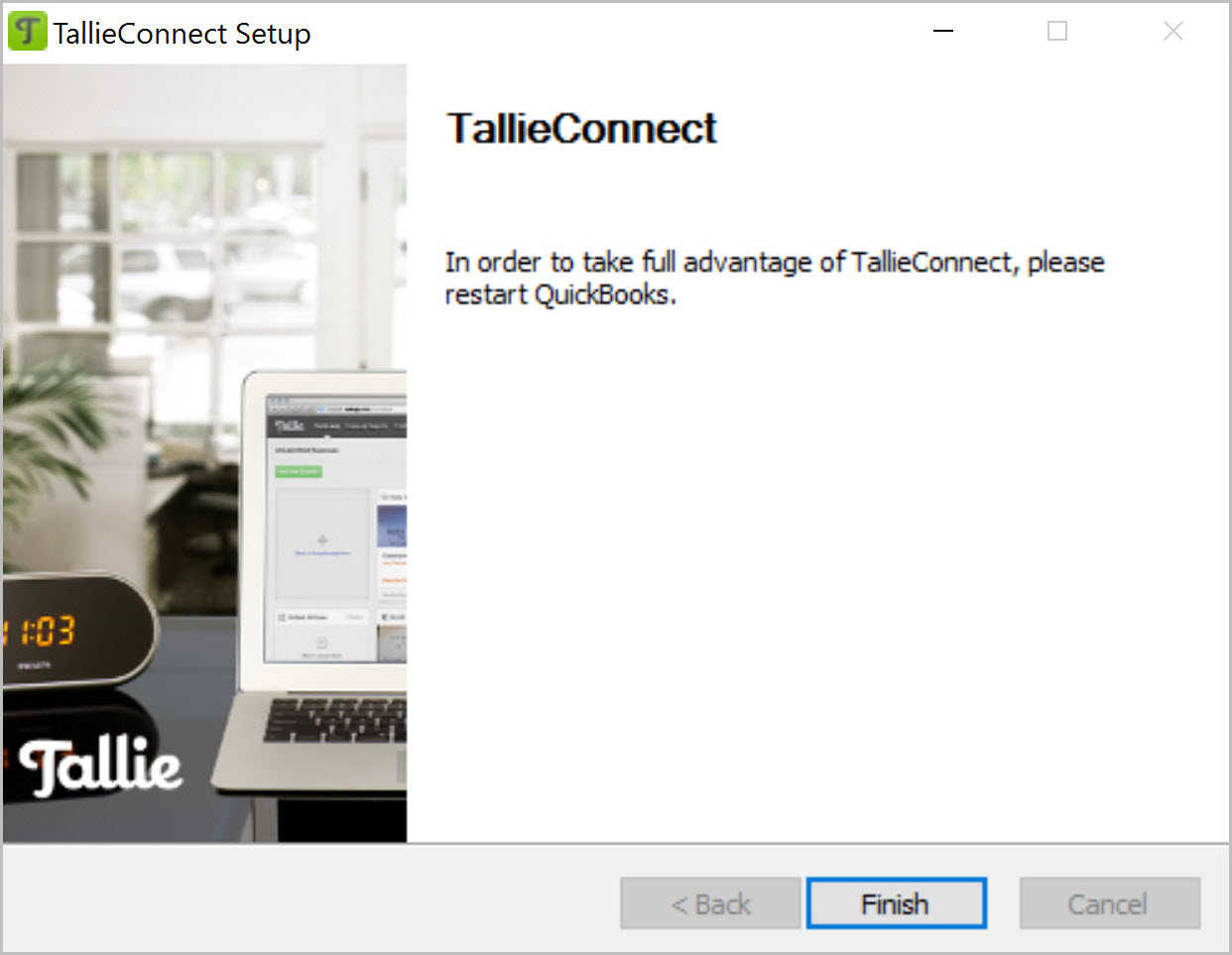 Configuring TallieConnect
Locate the TallieConnect icon in your system tray.
Please Note: You may need to select the upward arrow and select the icon from the list that appears.

Right-click the icon and select Sign in and connect to Quickbooks.
Enter your Tallie login credentials, and click Sign In.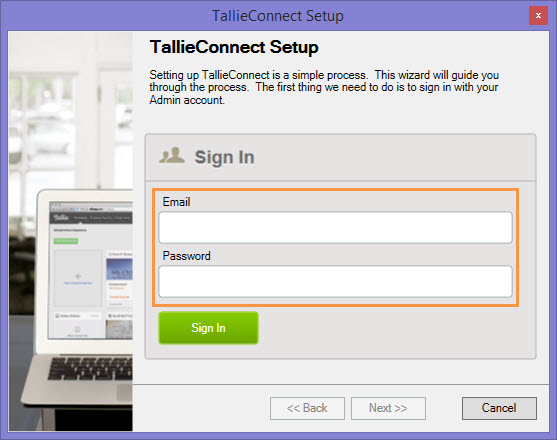 Follow the on-screen instructions to finish configuring TallieConnect.