Finding Receipts in SmartVault Follow
To enable SmartVault, see this article. This article will show you how to find receipts and transactions in QuickBooks and SmartVault.
The credit card charge below has a receipt attached to it.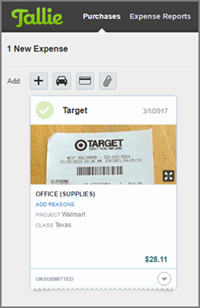 Below is the credit card charge as it came over in QuickBooks. Note the SmartVault bar on the right.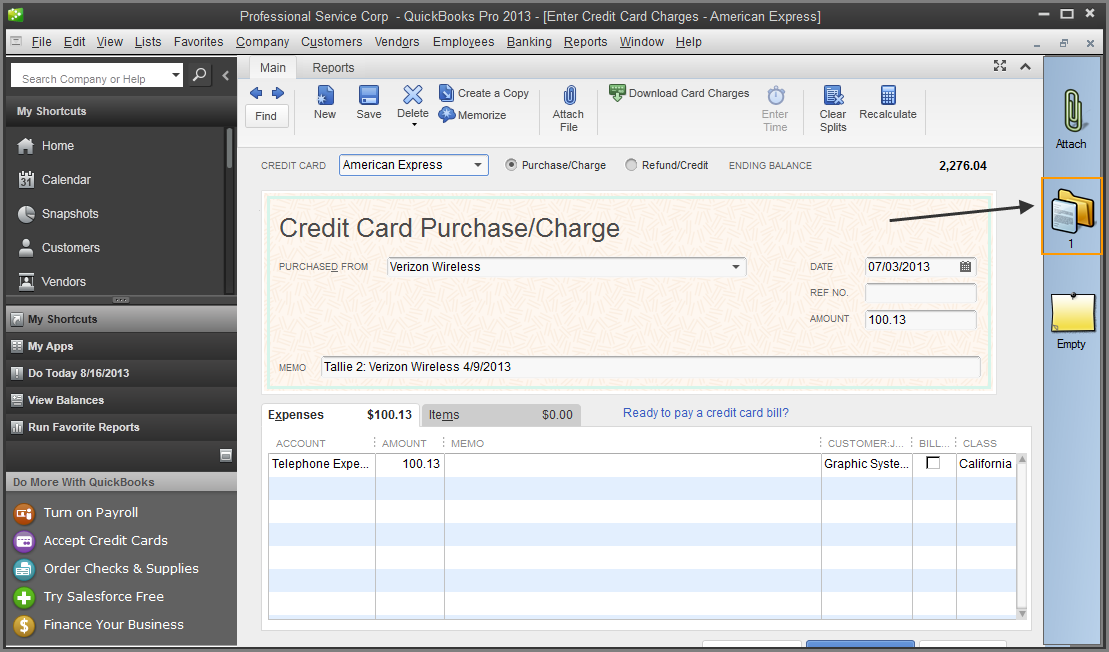 After clicking the Receipt icon on the right, the attached documents will pop up. Double-click to view.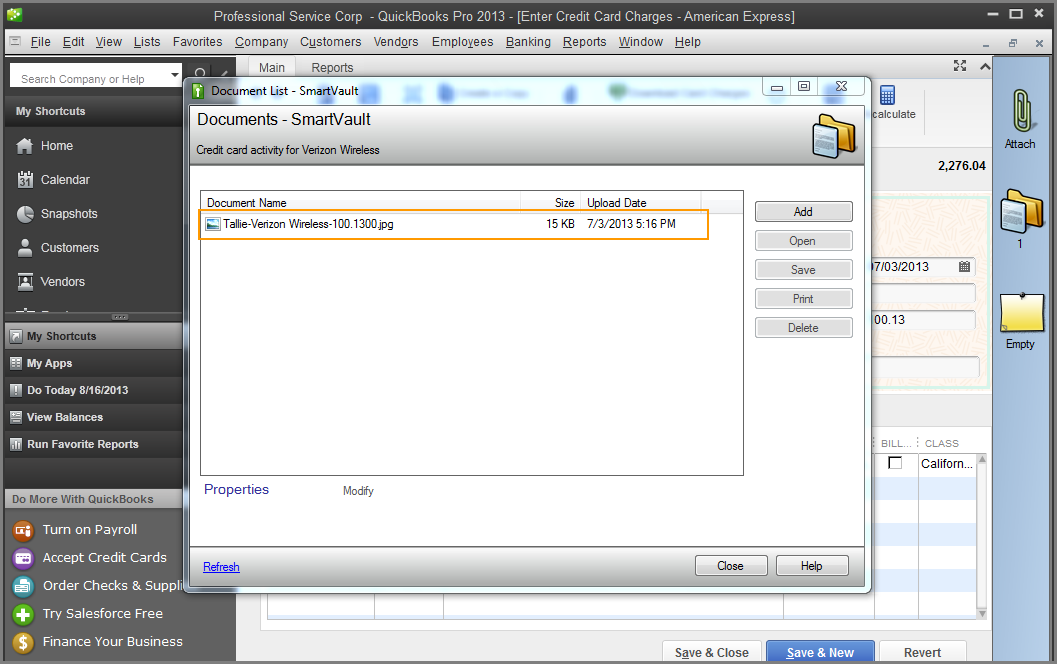 Alternatively, you can access your receipt images from the SmartVault database. From your SmartVault database, navigate to your QuickBooks file, and then locate your transactions in the appropriate sections.