Using the Mobile Browser Follow
To access Tallie from your mobile browser, type usetallie.com into the navigation bar.

Accessing Tallie's web version through a mobile browser, rather than the app comes in handy if you have a Windows or Blackberry phone. The Tallie app is not available for these operating systems at this time.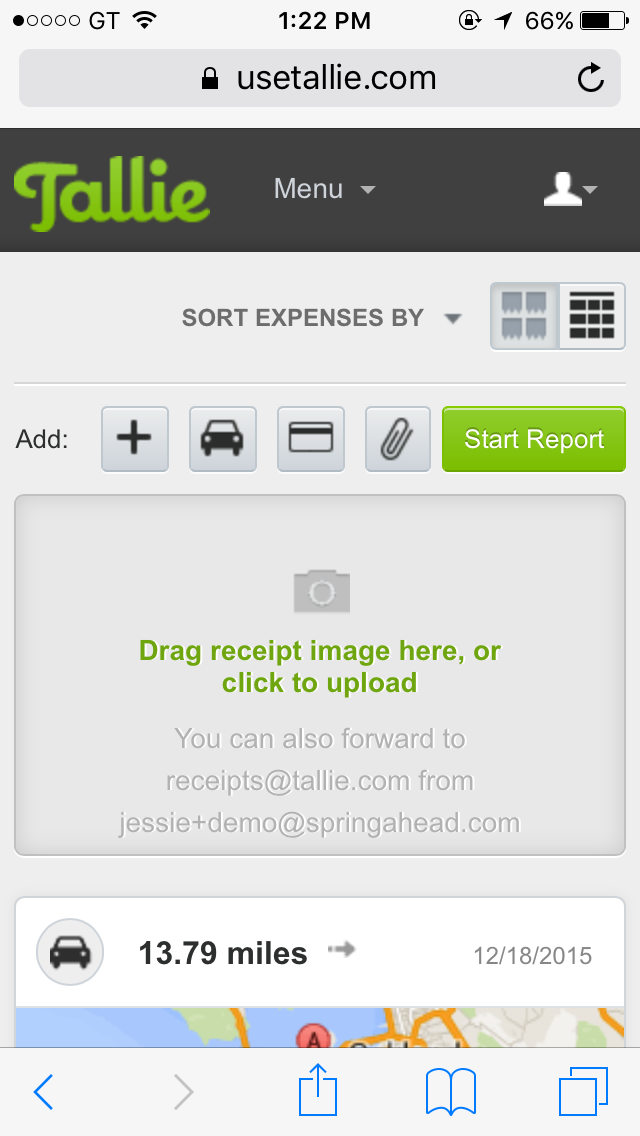 Although the layout might be a little more compact, you will still be able to access your data and perform the same functions from the mobile browser as you would from a normal browser.