iOS: Building & Submitting Reports, and Managing Notifications Follow
Once you've created expenses in your Tallie account via the app or on the website, you're ready to build and submit expense reports from your phone. This article will show you how to build your expense reports using the Tallie mobile app, and also how to manage your notifications.
Managing Notifications
Tallie provides helpful notifications that warn submitters if expenses may not qualify for approval.
Possible Duplicate: If an expense is labeled Possible Duplicate, that means Tallie has found another similar expense in your account. To reconcile:

Tap the orange Duplicates banner to review details.
Select Merge or Keep Both.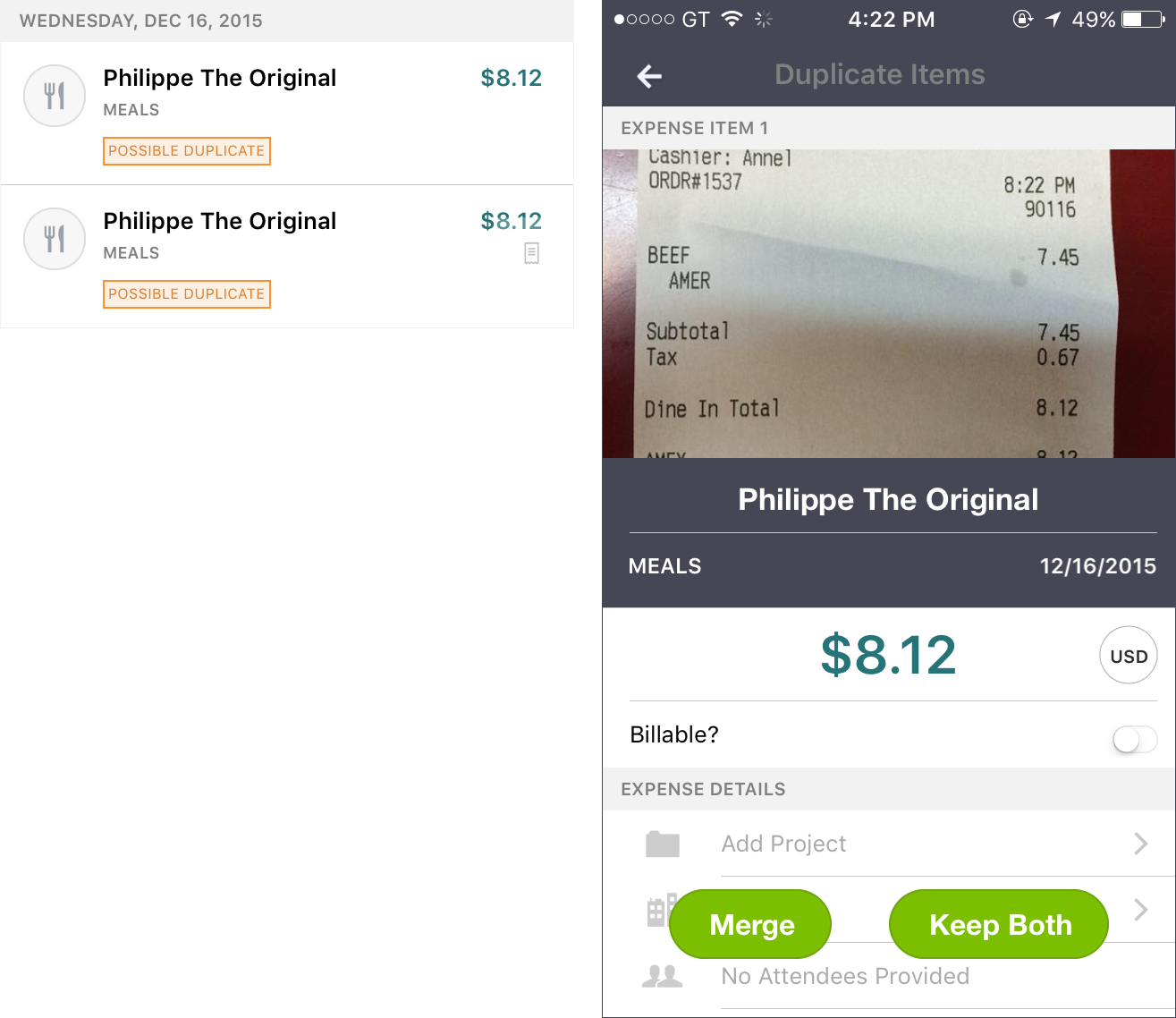 Out of Policy: If an expense is labeled Out of Policy, that means the expense does not comply with your company's preset expense policies. To resolve:

Tap the red Policy banner to reveal policy details.
Tap Done to close the Policy lightbox.

Tap the expense and make necessary edits so the expense complies with policy.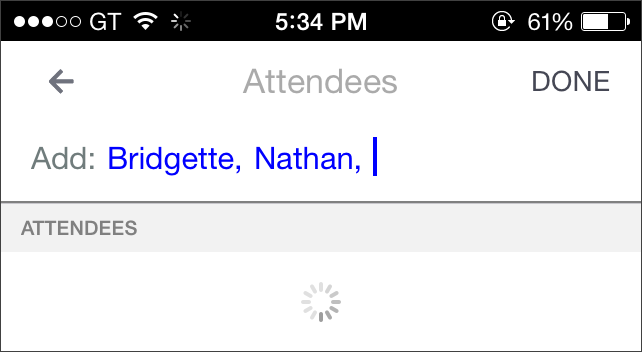 Build a New Report or Move Expenses
First, tap the category icon to the left to select the expense(s) you wish to move.
Tap the Move Expenses icon.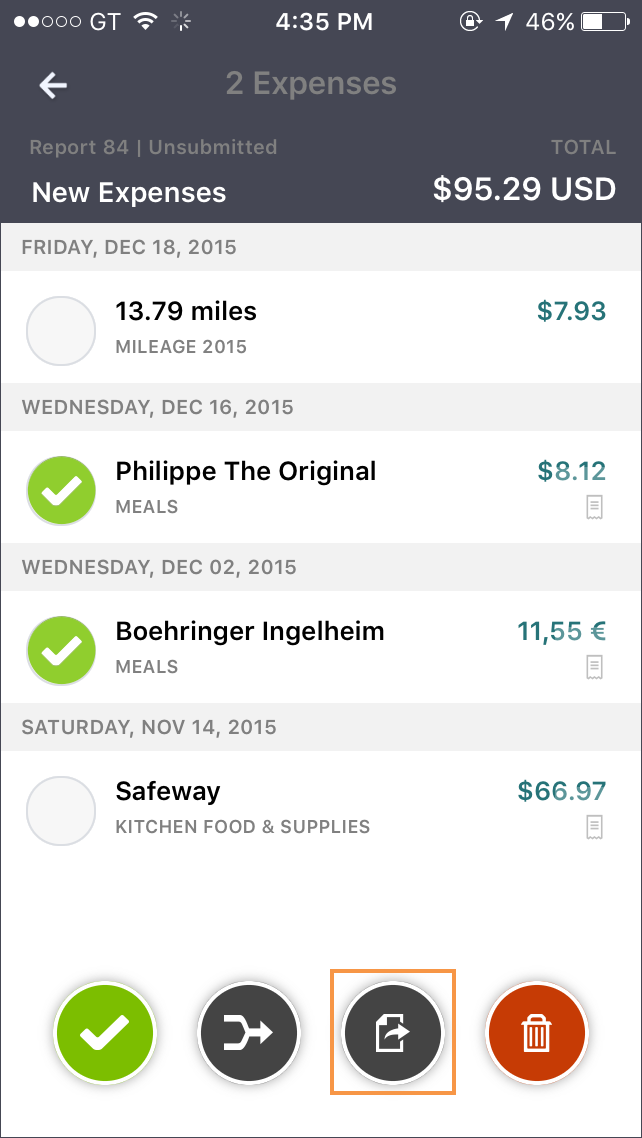 Select your destination report, or tap Create New to start a new one.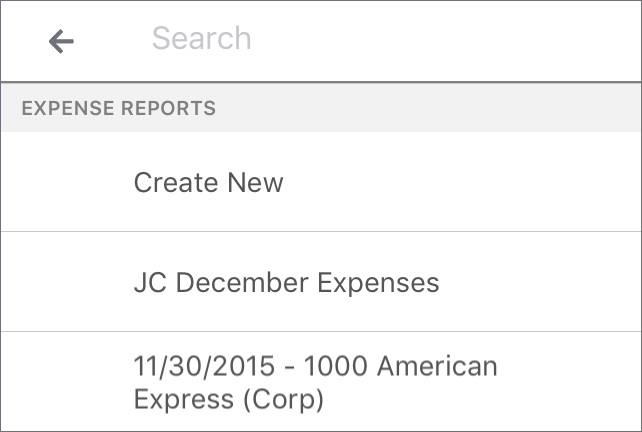 Edit Report Name
To edit report name, simply tap on the report name at the top of the screen, and the keyboard will slide up. When completed, tap Done to save changes.
Please Note: To edit the name of a submitted report, you must unsubmit it first.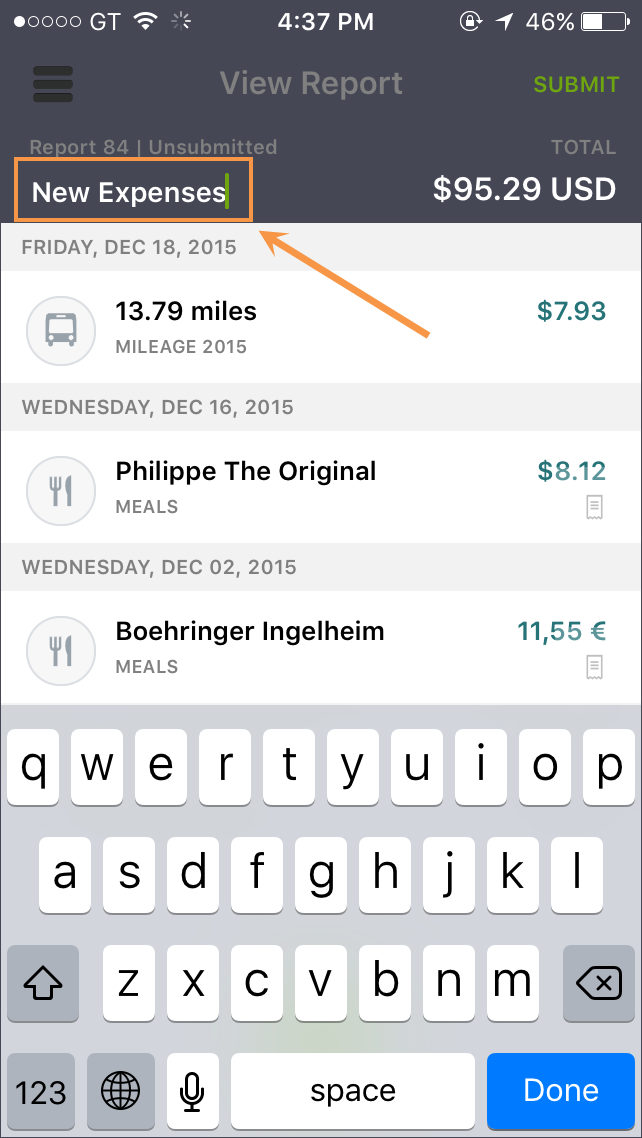 Delete a Report
Tap the button with 3 stripes in the upper-left corner and your expense reports list will slide in from the left.

Tap Edit Reports at the bottom.
Tap the circle to the left to select the report(s) you wish to delete.
Tap the Trash Can.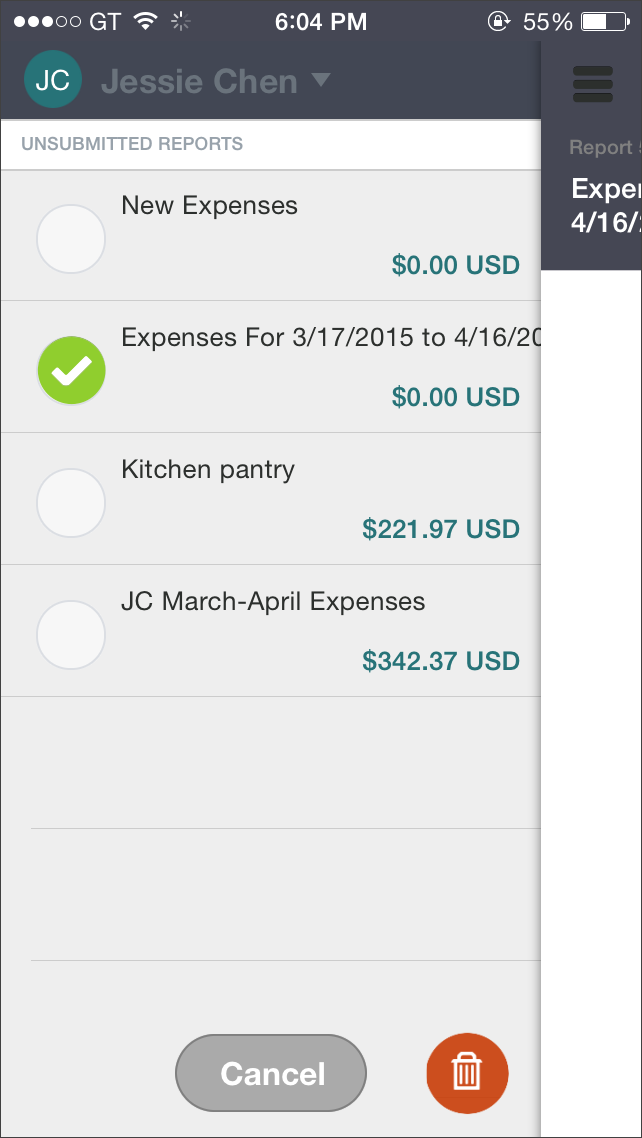 You'll be asked to confirm before the report is deleted.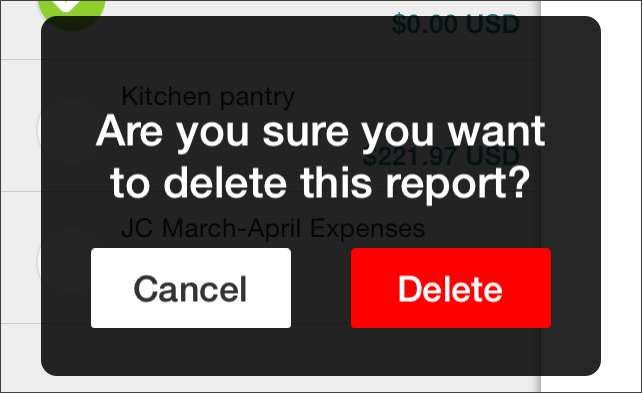 Submit Report and Track Report Status
You can use the Tallie iPhone app to submit expense reports as well as track their progress.
Once you've finished editing, go ahead and tap the paper plane-looking submit button in the upper-right corner of the screen to submit the report.

If a report was submitted by mistake, tap UNSUBMIT in the top-right corner.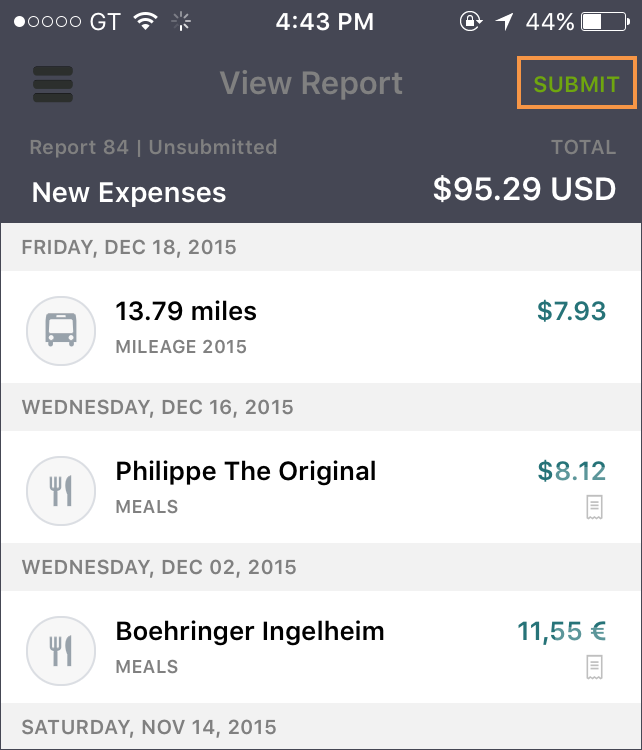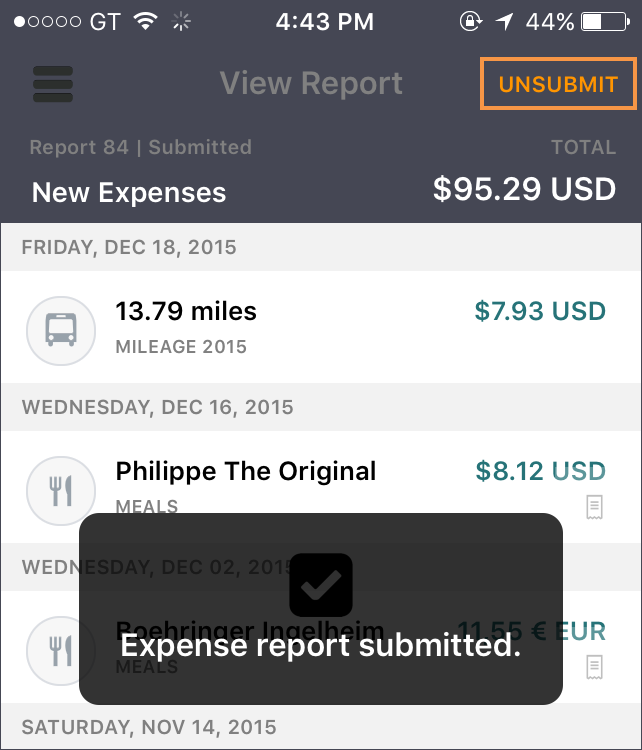 To track the progress of your reports, simply tap the button with 3 stripes in the top-left corner, and you will find your reports sorted based on status.

The Tallie app includes your unsubmitted, submitted, approved, and rejected reports. Once reports have been exported, they will no longer be listed in the app's report menu.
Review Reject Reason and Resubmit
Now, you can also review reject reason from the Tallie iOS app by following the steps below:
Tap the button with 3 lines in the upper-left corner.
Tap on a rejected report.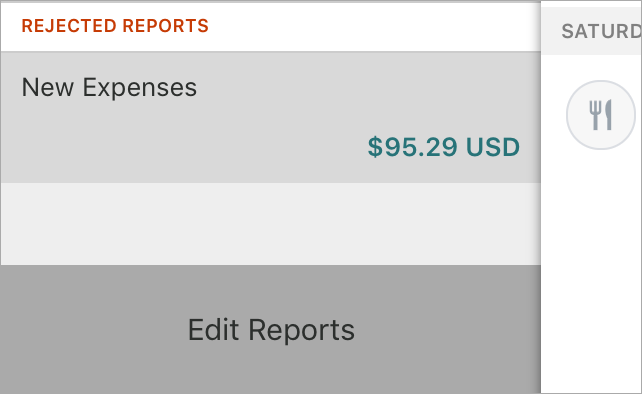 Tap the red banner at the top of the report to view reject reason, and make any necessary edits and resubmit from the app.