Upgrading and Downgrading your Pricing Plan Follow
Tallie now offers a tier-based pricing model. This pricing model includes four tiers of functionality, based on integration:
Basic Accounting
Cash Control
Cloud ERP
Practice Management
If your Tallie account was purchased before August 1st, 2019, you are on our usage-based pricing model. This is also referred to as the Legacy pricing model. All Legacy customers can convert their model to tier-based pricing at any time.
If you joined Tallie after August 1st, 2019, you are on tier-based pricing and can upgrade or downgrade your pricing plan at any time.
This article will show you how to upgrade or downgrade your pricing plan.
Upgrading your Pricing Plan
Step 1: If you're on the tiered billing model, start by clicking the gear icon to access your company settings.

Step 2: Click Billing.

Step 3: Click Change Plan.

Step 4: Choose the pricing tier you'd like to upgrade to. Then, click Upgrade. Depending on the features enabled within the account, certain tiers may not be available for selection.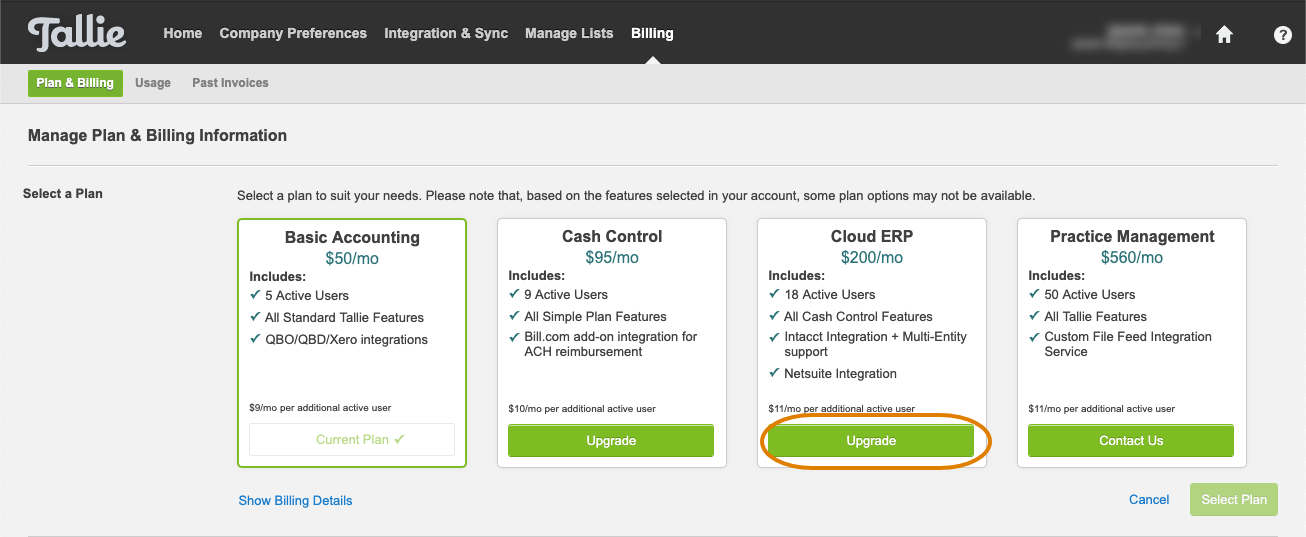 Step 5: Click Select Plan.

Step 6: A confirmation message will appear. Click I Accept to confirm the upgrade, or click I Do Not Accept to cancel the upgrade. If the new tier has a higher base rate than the old tier, an invoice will be generated immediately for the base rate difference.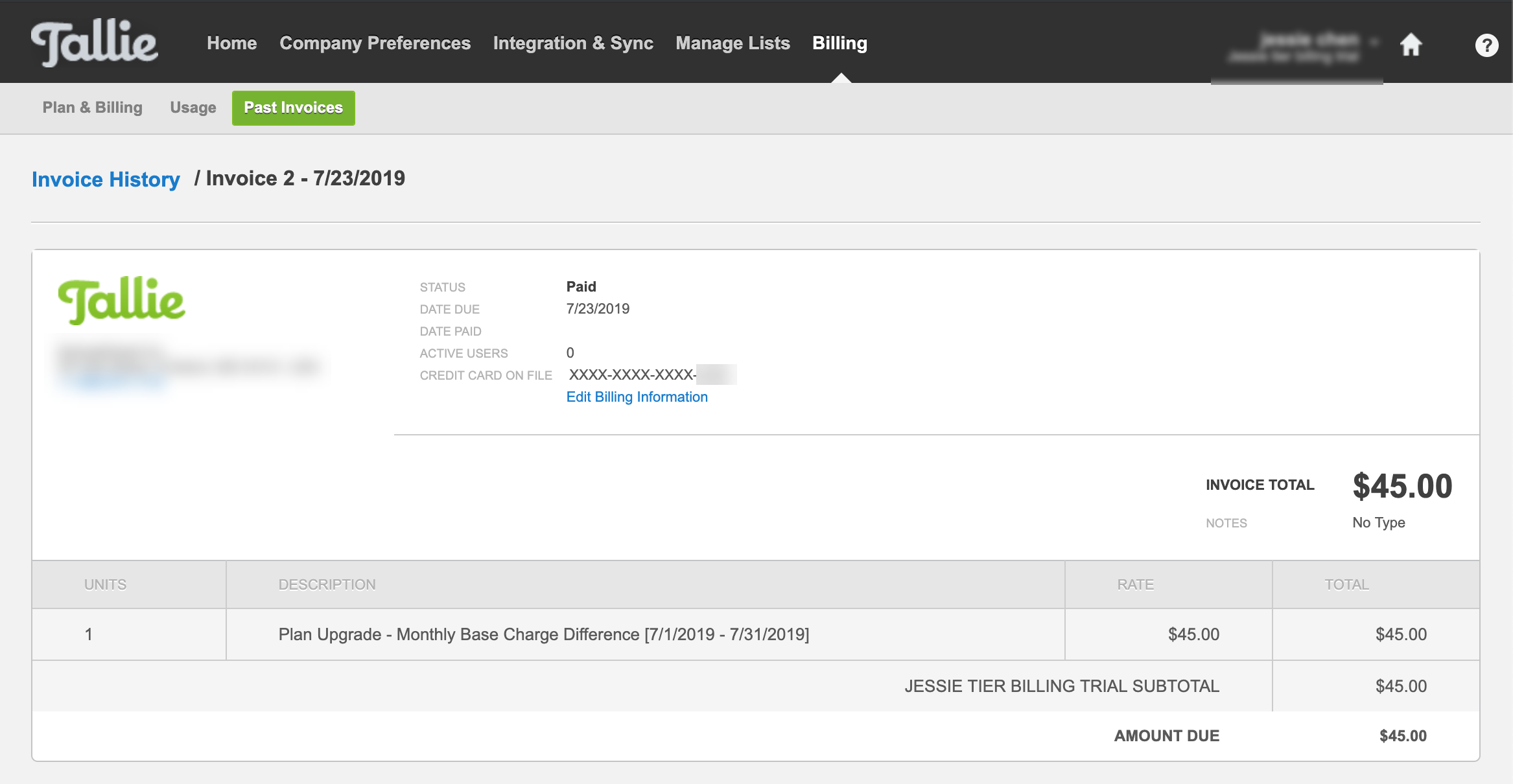 Please Note: Clients can upgrade or downgrade throughout the month. Active user overate calculation is always based on the higher tier rate at any point within the month.
Downgrading your Pricing Plan
To downgrade your plan at any time, contact Tallie Customer Support.