To configure Projects, click on Manage Lists in the navigation bar, and then click Projects.

While you may manually add projects to Tallie, it is recommended that you sync your projects/jobs from your QuickBooks Desktop using TallieConnect or via the Sync Now button in Integration & Sync.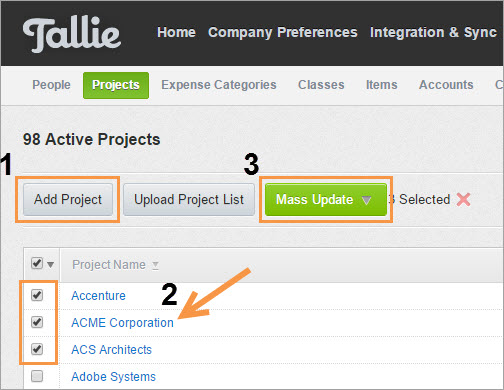 To manually add a Project to Tallie, click Add Project.
To edit an individual project, simply click the name.
To edit multiple projects at once, check off a few, and click Mass Update.
After choosing a project to edit (or choosing to add a new project), click on the Details tab to get started.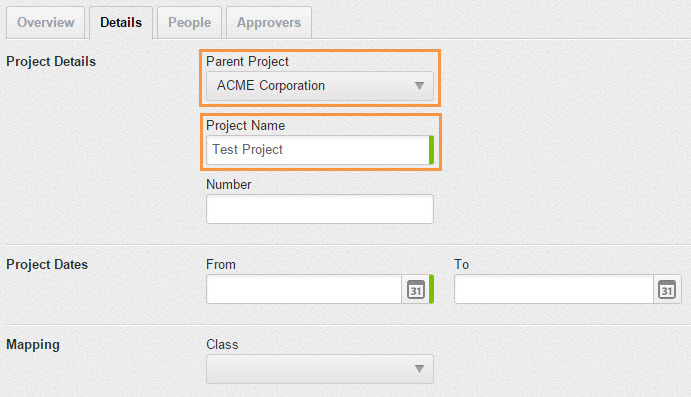 If you synchronized this project from your accounting software, the Parent Project and Project Name will be automatically populated (highlighted with orange boxes).
To create a new parent customer:

Enter the customer name in the Project Name field.
Then, leave the Parent Project drop-down blank.

To create a new sub-job for an existing customer:

Select the Parent Project using the drop-down menu.
Then, enter the Project Name.

Start & End Dates are not required, but these can be utilized to restrict when projects are available for expense tracking.
When using Departments/Classes for expense reports, you may select a default class for the project.