Tallie utilizes a feature called Bank Feed that allows you to automate your bank transaction feeds into Sage Intacct. This functionality will allow you to import transactions manually or automatically, attach images, export to Intacct, etc. This article will show you how to use this feature in your Tallie account.
Transaction Import
Step 1: To begin, login to your Tallie account and click the Credit Cards tab.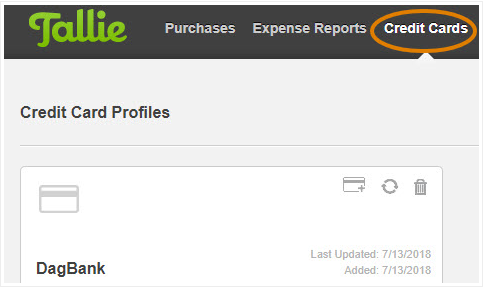 Step 2: Make sure that the Auto-Import to Purchases box is checked off for each card you'd like to auto-import.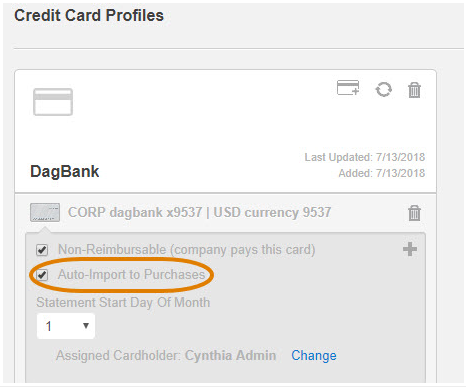 Step 3: Now each purchase made on that card will automatically import into your Purchases page.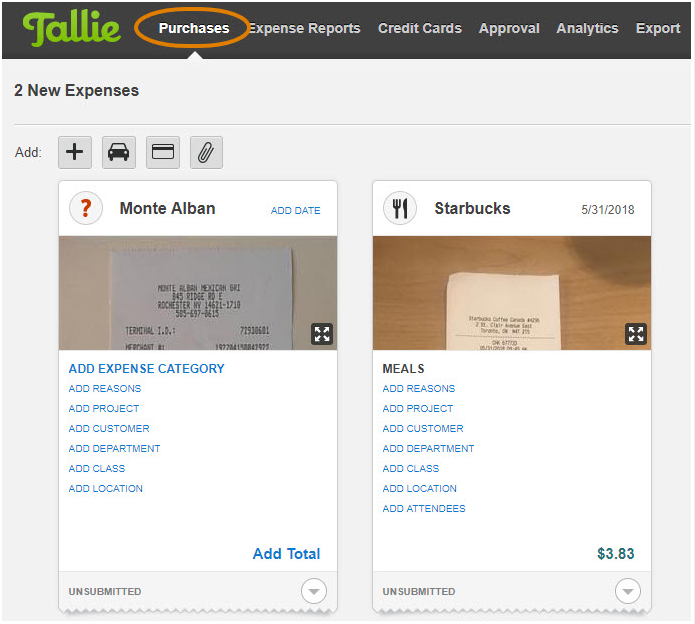 Step 4: If transactions are missing, or if auto-import is ever disabled, you can manually enter expense data as well. Start by clicking the credit card icon on the Purchases page.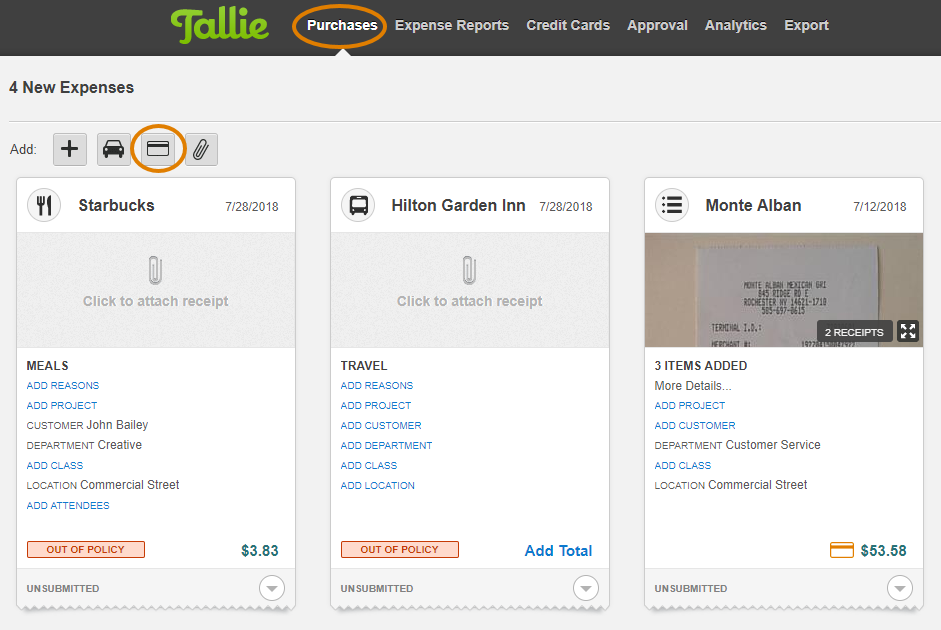 Step 5: Next, select the correct bank account from the drop-down menu and review the transactions. Then, click Import Transactions.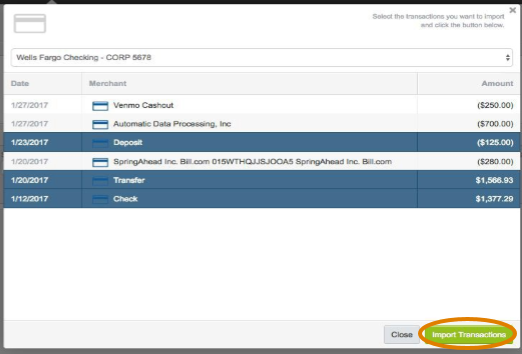 Step 6: Once the transactions are imported, you can edit them or attach images.
Regular Reconciliations
Step 1: New bank feed transactions will automatically be put into a new expense report. To reconcile, click the Expense Reports page.

Step 2: Click the unsubmitted expense report affiliated with each bank transaction feed. Monthly Reconciliations allow you to review bank transactions created throughout the month. At the end of the month, review your transactions and click Submit Report to send.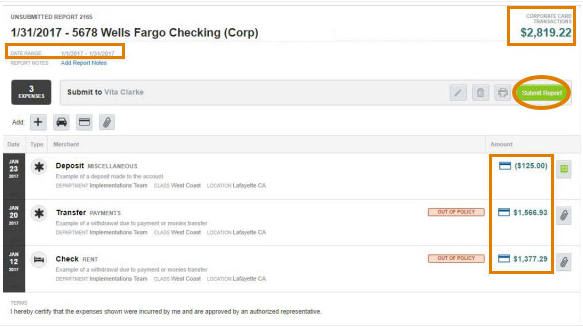 Step 3: Tallie's system is optimized for monthly bank feed reconciliations, but it can support more frequent cycles easily. Weekly reconciliations are similar to the monthly schedule but are reviewed weekly instead of monthly. Review your transactions on the monthly report and once verified, click Submit Report.
Please Note: If you're submitting your report on a different day than the date specified on your card details page, the message below will appear. Simply click Submit Report again to complete.

Missing Transactions
If transactions have not yet posted, you can:
Delay reconciliation until the transaction has posted
Manually create the corresponding transaction. To complete this step, follow the instructions below.
Step 1: On the Purchases page, click the + button to manually create a transaction.

Step 2: Enter all of the transaction details exactly as they would be received from the bank. Select the proper bank from the Map Expense to a Credit Card drop-down menu. Click Save to complete. You will treat this transaction as a placeholder until the actually transaction has posted.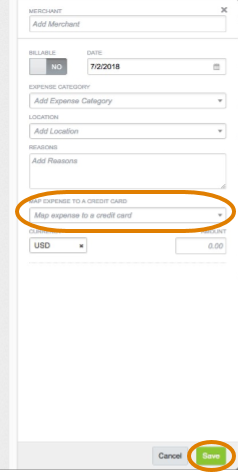 Please Note: When the actual transaction is posted a "Possible Duplicate" flag may appear. Click here for instructions on how to remove a possible duplicate flag.
Exporting to Intacct
Step 1: Bank feed transactions will be available for export once they've been approved in Tallie. On the Export tab, an admin is able to review the report, adjust any transactions, and Export the reports to Intacct.

Please Note: The Intacct API prevents editing of debit card transactions once they're posted to Intacct.
Step 2: To locate the transaction information from Tallie, login to Intacct and click the Cash Management module. From there, click Charge Card Transactions to see the transactions imported from Tallie.

Please Note: The check image attachments will not be attached to line items due to a limitation in the Intacct API for updating debit card transactions. However you can view the PDFs by navigating to Company, followed by Open Setup, followed by Attachments. From here, you can search by the Tallie Report ID to locate the file.