Configuring People: Individual User Information Follow
If you synchronized Tallie with your accounting software, your People list may already be populated via the sync. If so, then within each person's Personal Info tab, the First Name, Last Name, and Email Address will be automatically populated (in orange below).
Make sure that the Email Address is accurate and valid – this Email Address will be the user's login name and will be used for Tallie's automatic emails (approval notifications, rejection notifications, etc).
If any details are missing or incorrect, make these changes in Tallie (or your accounting software) and the adjusted data will also sync back to the integrated accounting software.
The Name and Email field will sync bi-directionally with the user's profile in the accounting system if the user is set to Person Type "Employee" under the Permissions tab.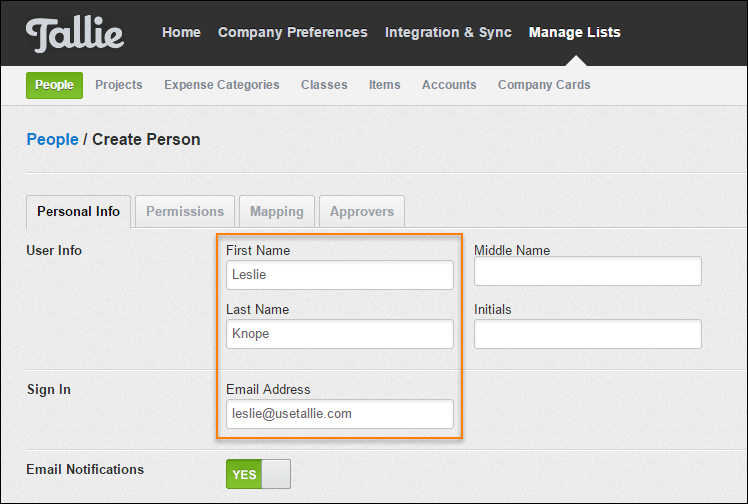 Adding New People
You will need to create new employees in your accounting system first. They will then be added to Tallie upon sync.
If you do not want an employee to sync into your accounting system, you can create them as 'Internal - Tallie only' person types. Please see here for more information.