Enabling Line Item Rejection Follow
Approvers have the ability to review expense lines individually. This is handy if they need to reject a single expense line, as opposed to the whole expense report. This article will show you, a Tallie Administrator, how to enable this function.
Step 1: From your home screen, click the Gear icon in the upper right-hand corner to go to the Settings page.

Step 2: Click the Company Preferences tab. Then, the Features tab.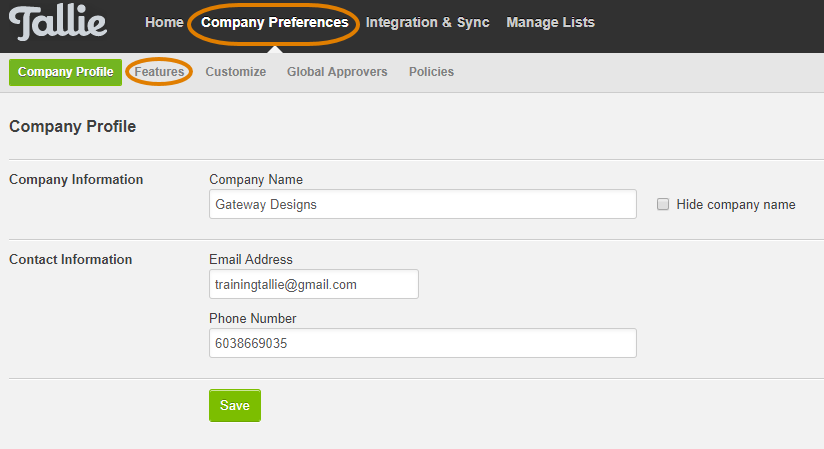 Step 3: Scroll to Line Item Rejection in the Enhancements section.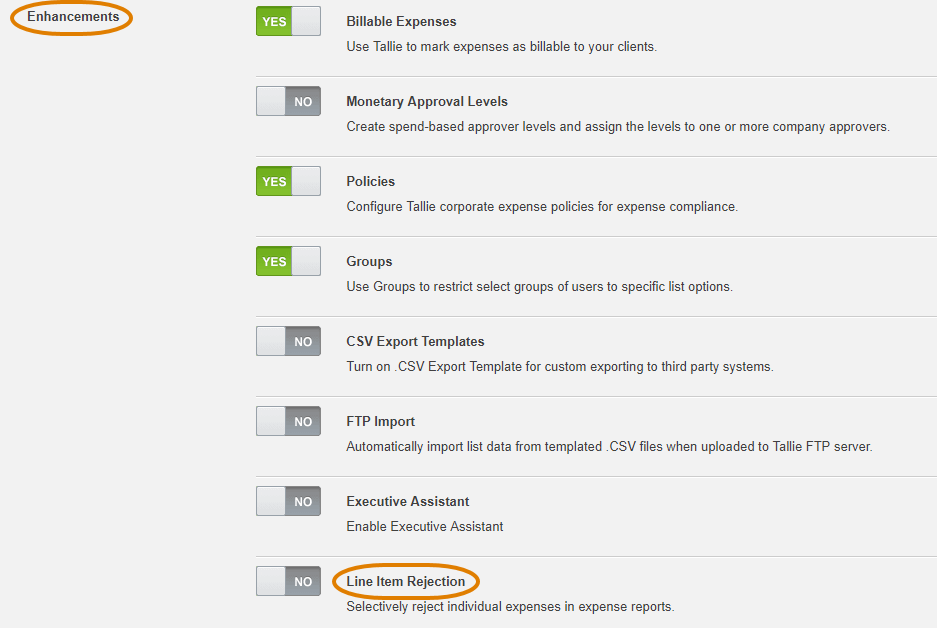 Step 4: Toggle the Line Item Rejection button to Yes.

Step 5: Select the checkbox to allow approvers to reject only their specific, project-based expenses. If left unchecked, project approvers can reject expenses from all projects.

Step 6: Click Save.