Mass Download Exported Reports Follow
This article shows you, a Tallie Administrator, how to mass download exported reports.
Step 1: From your Tallie homepage, click the Export tab.

Step 2: Click Exported Reports.

Step 3: Here are all of your exported reports. There are a two options for downloading:
Print Batch: This option shows if you have more than 30 reports to export.
Print Selected: This option shows if you've selected specific reports to download and only want to export those selected reports.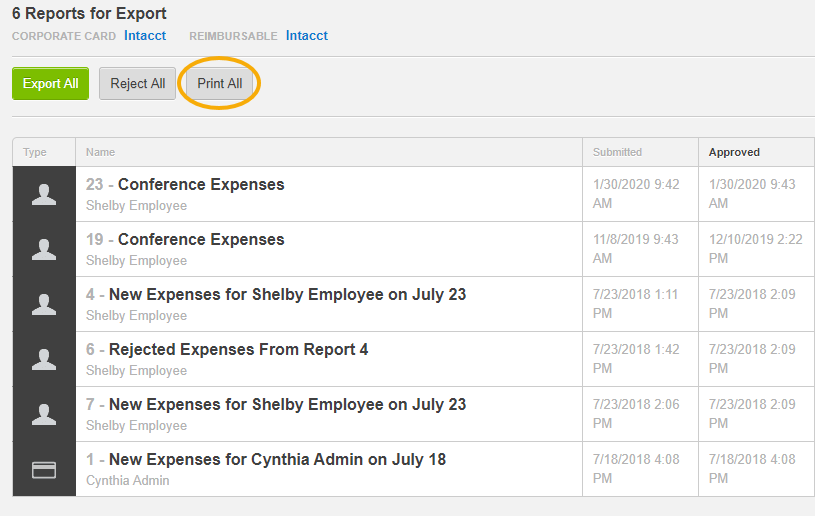 Step 3: Tallie will begin generating PDF copies of the reports.

When complete, click the Download link.

To download additional reports, scroll to the bottom of your screen and click Show 30 More. Then, select those reports to download.