Tracking Per Diem in Tallie Follow
"Per Diem" refers to the daily allowance an employee is given for expenses incurred during business travels, which may include lodging, meals, entertainment, or other business-related activities. This article will show you how to create a per diem expense category and document per diem expenses.
Creating a Per Diem Expense Category
Click on the gear icon in the upper right corner to access settings.
Click on Manage Lists.
Click on Expense Categories.
Click on Add Expense Category.
Enter a name and a fixed rate. This will allow users to enter a quantity instead of an amount when tracking expenses against this category. This is required for per diem and mileage expense categories.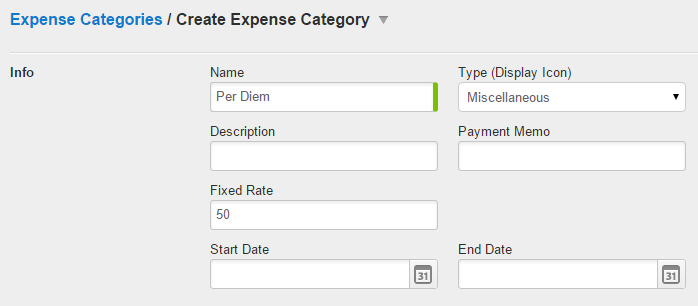 Populate or map the rest of the necessary information, such as Expense Account or Item below.
When complete, click Save and Exit.
Documenting Per Diem Expenses
From the Purchases page, click the + button to add an expense.
Select a per diem expense category, enter a quantity, and populate other expense details as needed. The Merchant field can be left blank.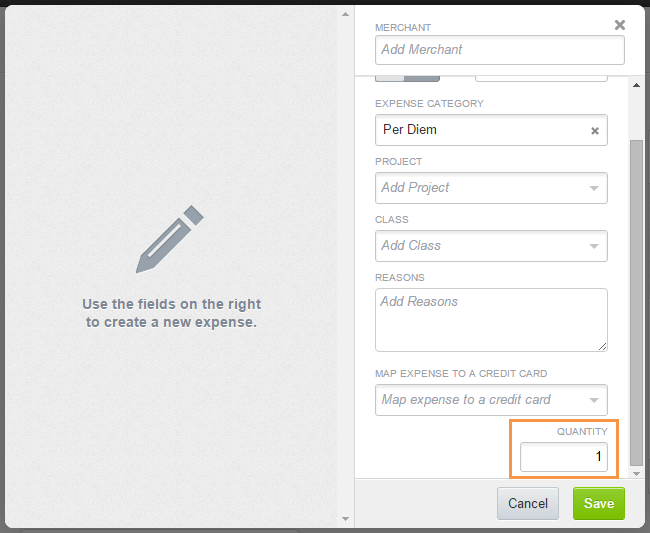 Click Save when completed.