Android: Installing the Tallie Mobile App Follow
This article will show you how to access the Tallie expense reporting app from the Android Google Play Store.
Search For Tallie In The Google Play Store
Tallie can be found easily in the Google Play Store by searching for the name of the app:
Search for Tallie in the Google Play Store.
Click Install​​​.
Once installation is complete, click Open.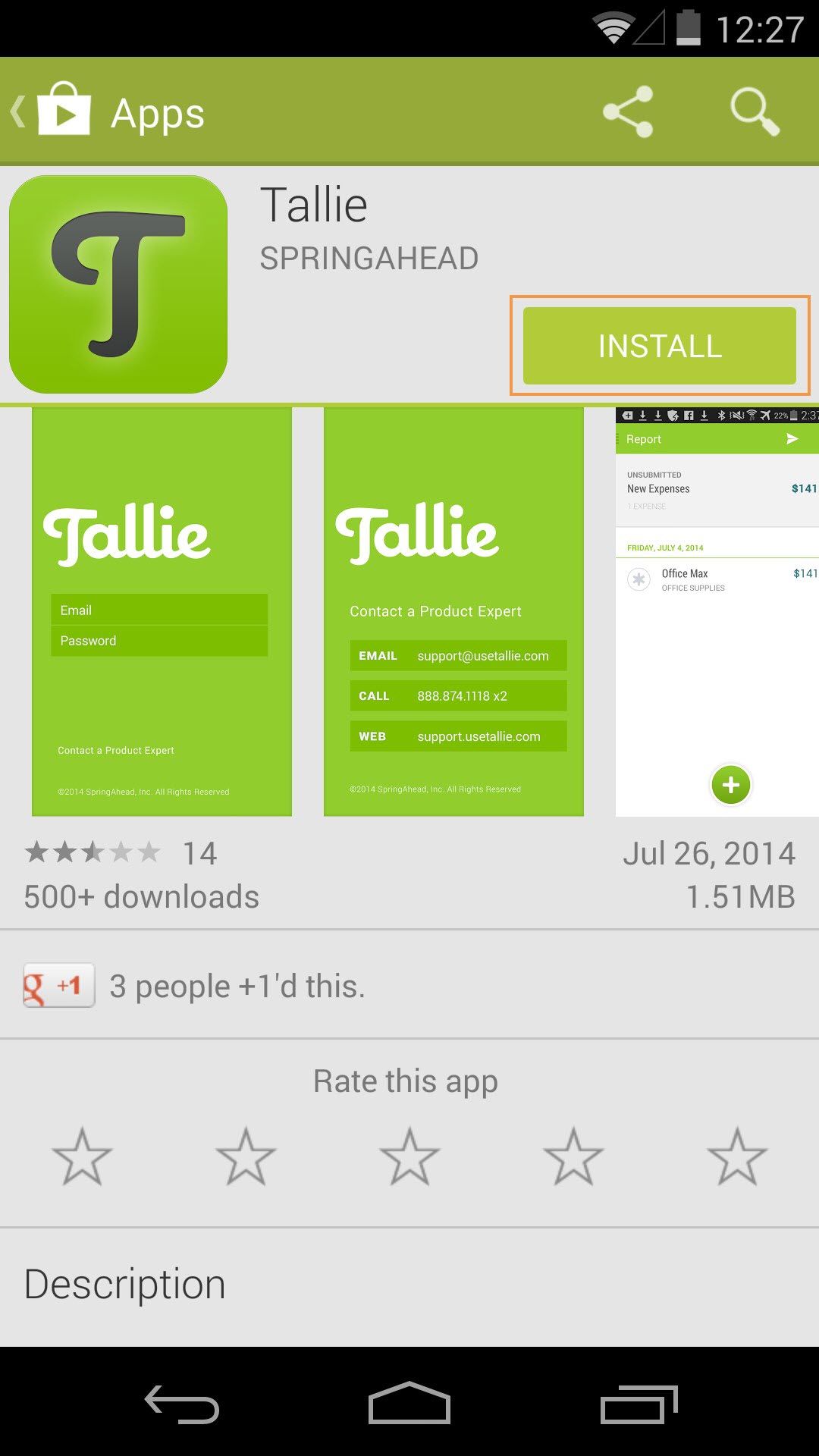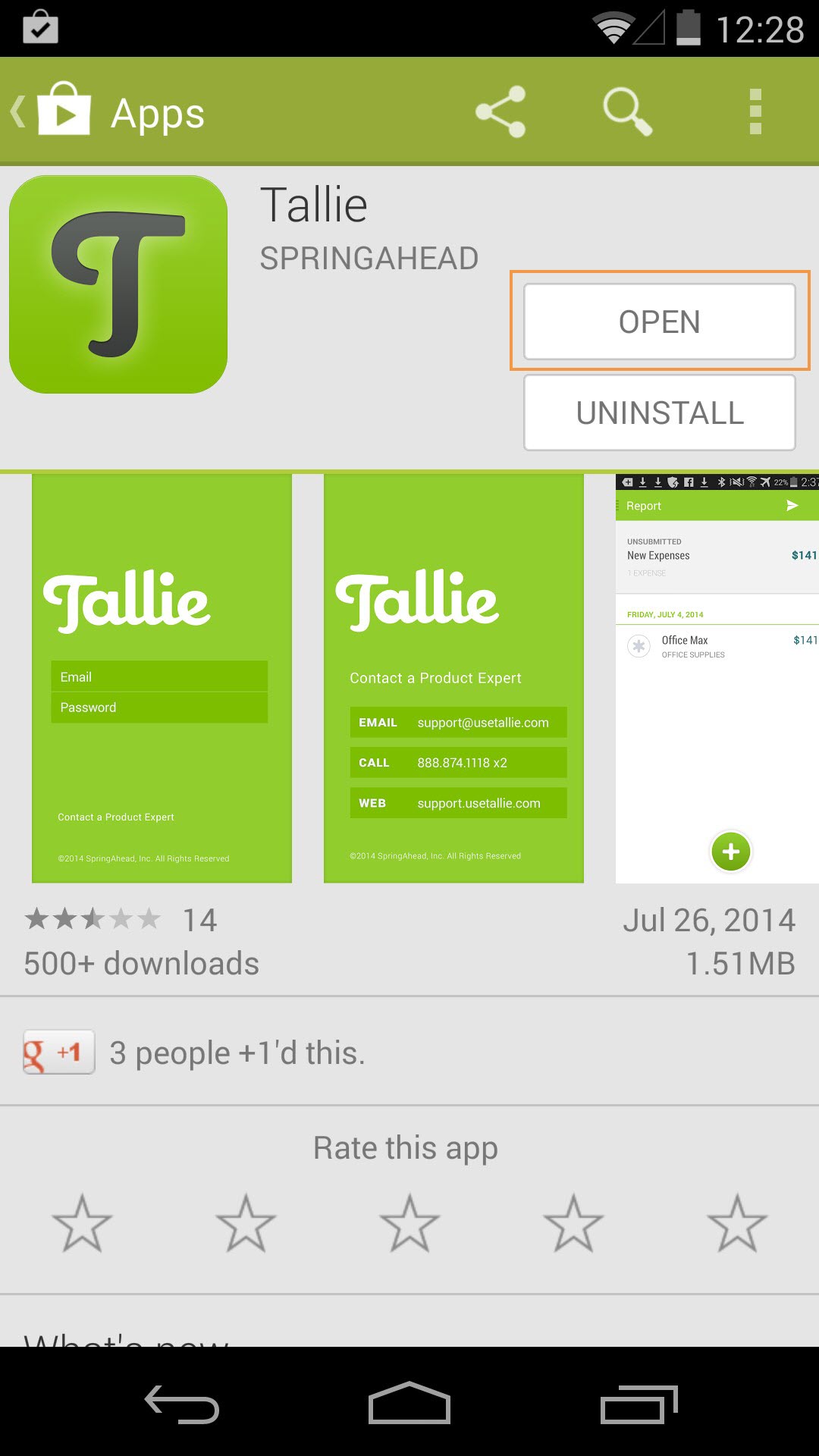 Launching The Tallie Android App
Access Tallie from your app drawer once download is complete:
Tap the Tallie T icon in your app drawer, or click Open on the Tallie screen in the Google Play Store.
Enter your Tallie credentials in the sign in screen and then tap GO.
You'll then be able to upload receipts as expenses directly to your Tallie account and submit expense reports for approval.
You may find it convenient to add Tallie to the home screen of your Android phone. Simply find the Tallie T icon in your app drawer, then press and hold. Drag the icon to the spot on the home screen where you would like to keep it, then release your finger.