Using the Affiliate Portal Follow
Along with billing details, Tallie Resellers and Affiliates are able to create new accounts and monitor usage either per client or on aggregate. This article will show you how to add new clients and send invitations, manage billing information, and view past invoices.
Add New Clients

Within the affiliate portal, you can add a new client and send invitations directly to the client's administrator and yourself.
1. In your Tallie account, click on the gear icon in the upper-right corner > Billing > Reseller Management.

2. Click on Add New Client in the upper-right hand side, and click Next in the dialogue box.

3.Enter the client's company name, and click Next.

4. Populate the contact information for the admin at the client company, and click Next.

After creating the client's account, a welcome email will be sent to the administrator, and you may click Sign in to Client Account to begin managing it or Close to return to the affiliate portal.

Update Billing Information

Your clients' usage is billed to your credit card and you can easily update billing information from the affiliate portal.
Within the affiliate Billing portal, click on the Billing Information tab.
Click Update Billing Information.

3. Enter your new billing information and click Save. When the credit card information is updated, Tallie will attempt to process any outstanding balances automatically.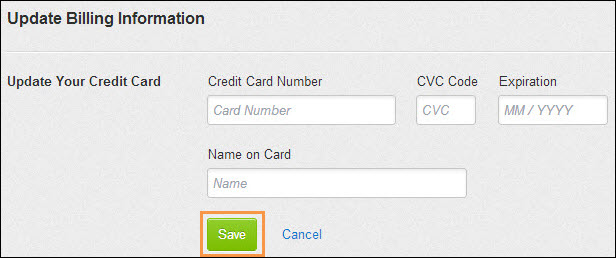 View Billing History
Under the Past Invoices tab, you'll be able to find your billing history.
To view invoice details, click on the blue invoice number to the left of each line item.

3. To get a copy of the invoice, utilize your browser's print function and save to PDF.