Assigning Corporate Cards to Users Follow
If an Administrator has a set of bank login credentials for a parent card that is connected to all child cards, they can now connect to the bank and delegate child corporate cards to other employees. This feature is also available for admins who are manually uploading the corporate card statement into Tallie. This article will show you how to assign corporate cards to users.

How To Assign Corporate Cards to Users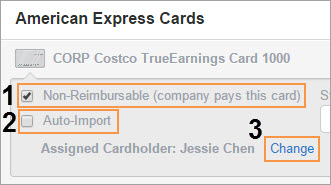 Once you've connected your bank or uploaded a bank statement, check off the Non-Reimbursable boxes to define them as a company card so you can assign them to users.
Check Auto-Import if you want all transactions to be automatically imported into the user's Purchases page.
Next to Assigned Cardholder, click Change.
Select the employee whom the card belongs to from the drop-down menu, and click Save.

Once completed, the assigned employee will be able to import transactions from this card to their Tallie Purchases page.
To avoid double-import, transaction list is "view only" in admin accounts and import is disabled. The charges in gray suggest that they have already been imported.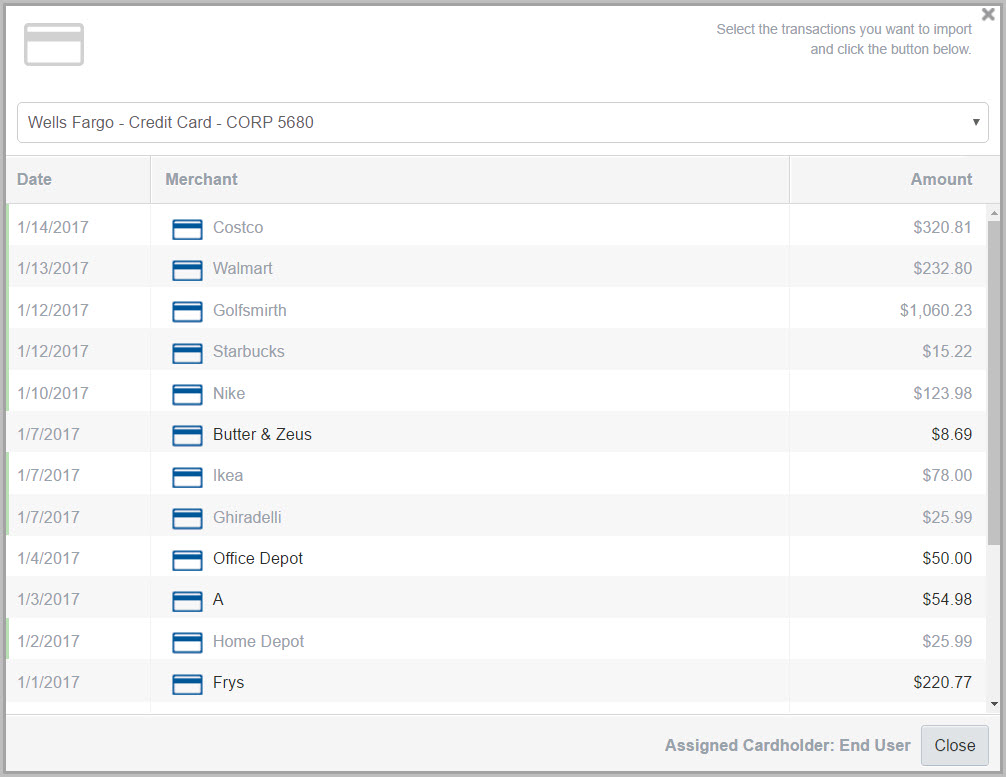 What Employees See
When using this feature, only the admin who connected the card or created the manual corporate card profile can edit the card's preferences, including auto-import, statement date, reimbursable status, and delete the card. The assigned user can see these preferences but cannot edit them.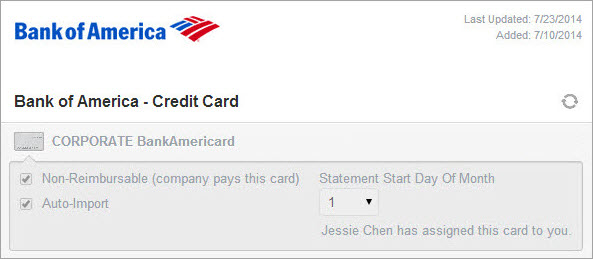 Assigning Manual Corporate Card Upload to Users
When using this feature in conjunction with manual corporate card upload, you'll want to create one profile per child card in Tallie, download bank statement files for individual child cards, rather than the parent card, and upload each into the appropriate card profile for proper assignments.