Adding Users for the Intacct Sync Follow
If you prefer to setup a specific sync user for Tallie to connect to Intacct, rather than use your own Intacct credentials, you can set up a sync user by following the steps below to ensure that you're not charged for an extra business user. This article will show you how to set up a sync user for new connections, existing connections, and existing customers with differently named sync users
In Intacct, go to the Company menu.
Click on the orange plus next to Web Services Users to add a new user.
Set up the user to look like the screenshot below, making sure to do the following:

Assign the user the ID of "xmlgw_tallie".
Enter "Tallie" as the First and Last name.
Enter your email (the administrator) into the Email Address field.
Ensure the user is a Business user type, with Full admin privileges.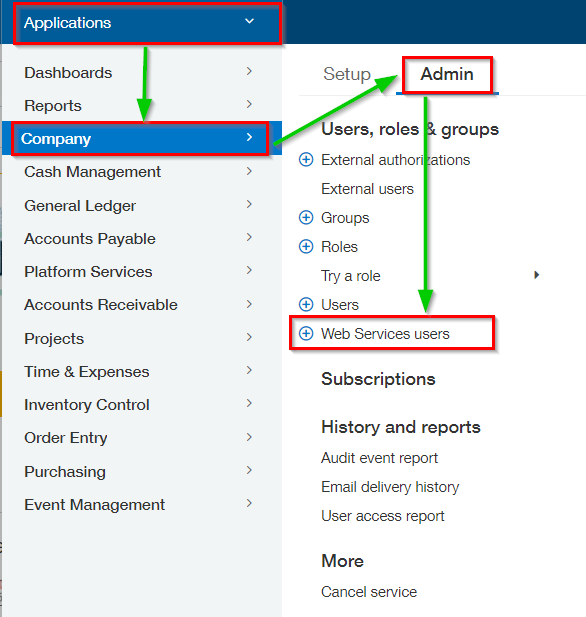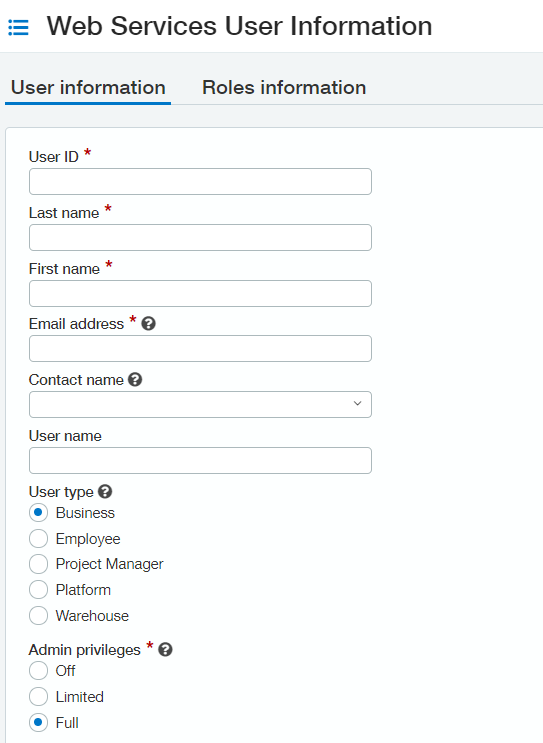 Once the user is saved, Intacct will email the administrator a confirmation email with the Sync User's password.
Return to the Company menu > go to Company Info > Add "SpringAhead" to the Web Services Authorizations list.
Navigate to Tallie Settings > Integration & Sync > Sync Settings.
Enter the the Intacct Company login name, the User id of "xmlgw_tallie", and the new Sync User Password.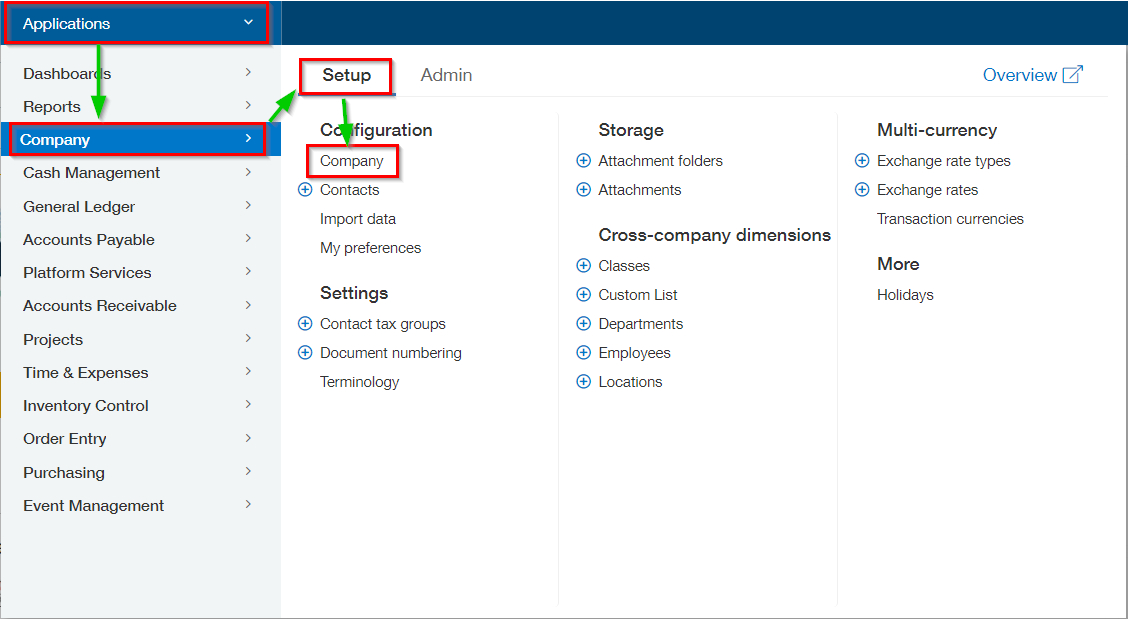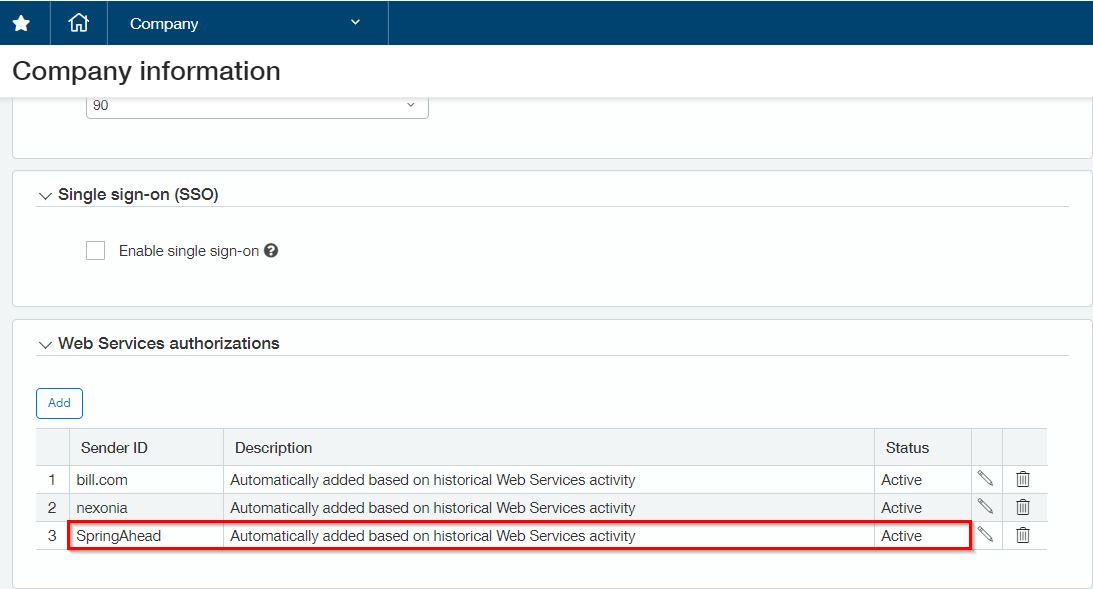 Existing Customers with Differently Named Sync Users
You will need to disconnect from Intacct in Tallie's Settings > Integration & Sync > Sync Settings, and reconnect with the xmlgw_tallie user by following the steps outlined in the section above. Also, you must change the original sync user in Intacct to Status:Inactive to avoid any further charges.