Tallie can generate visual analytics using the data collected from expenses on all reports. Data can be filtered and displayed in three ways:
Date Range can be filtered by Month/Quarter/Year or a Custom date range can be set.
Display categories allow you to show analytics based on Expense Type, Merchant, Person, or Project.
Data can be displayed as a Trend, Cumulative Trend, Bar Graph, Pie Chart, or Table.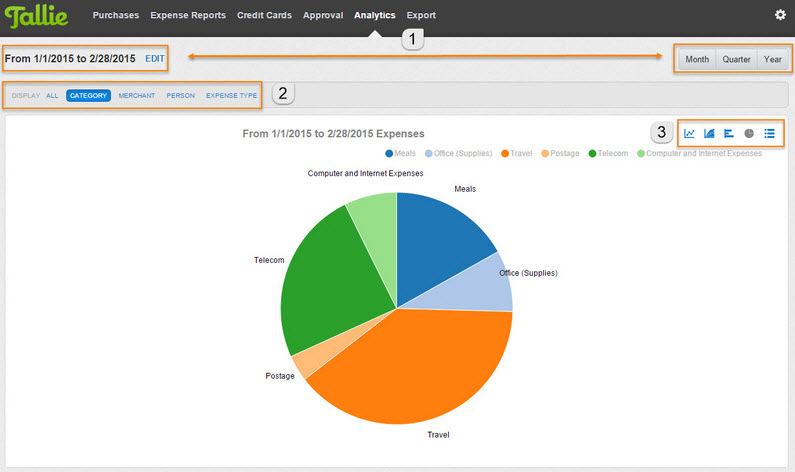 Data can be exported as a CSV, TSV, or Excel (.xlsx) Report. To switch between the type of report to generate, click on the green down arrow next to Generate CSV Report.

Please Note: Additional columns can be seen in the downloaded report (e.g., report ID #s, credit card, submit date, approved date, and export date).