Enabling and Using Vendor Matching Follow
Tallie's Vendor Matching feature saves time by comparing corporate card transaction merchants to your vendor list on approved expense reports. If a corporate card merchant doesn't align with your vendor list, Tallie will alert you to make a change.
This article shows you how to enable vendor matching, and how to use it.
Step 1: On your Tallie homepage, click the Integration & Sync tab. From there, click Export Settings. Under Non-Reimbursable Expenses, click the checkbox next to Warn Exporter about unmatched Corporate Card Merchants using Vendor List. This enables Vendor Matching.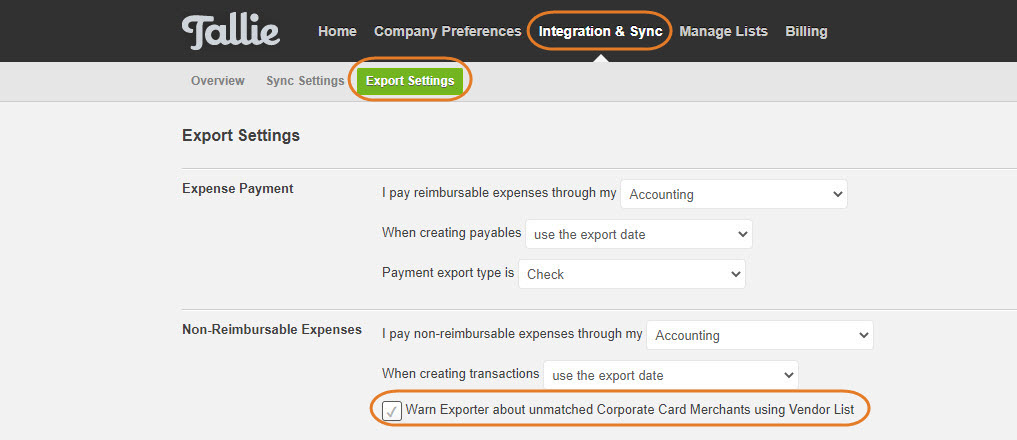 Step 2: Now that this is enabled, users will see a warning if vendors and corporate card merchants don't match. For example, start by clicking the Export tab. Here, you'll see a warning that states "Unmatched Vendor" if a vendor on the expense report doesn't match. Click the report to view further information.

Step 3: From within the report, you'll be able to see which transaction has the unmatched vendor by seeing the warning on the transaction.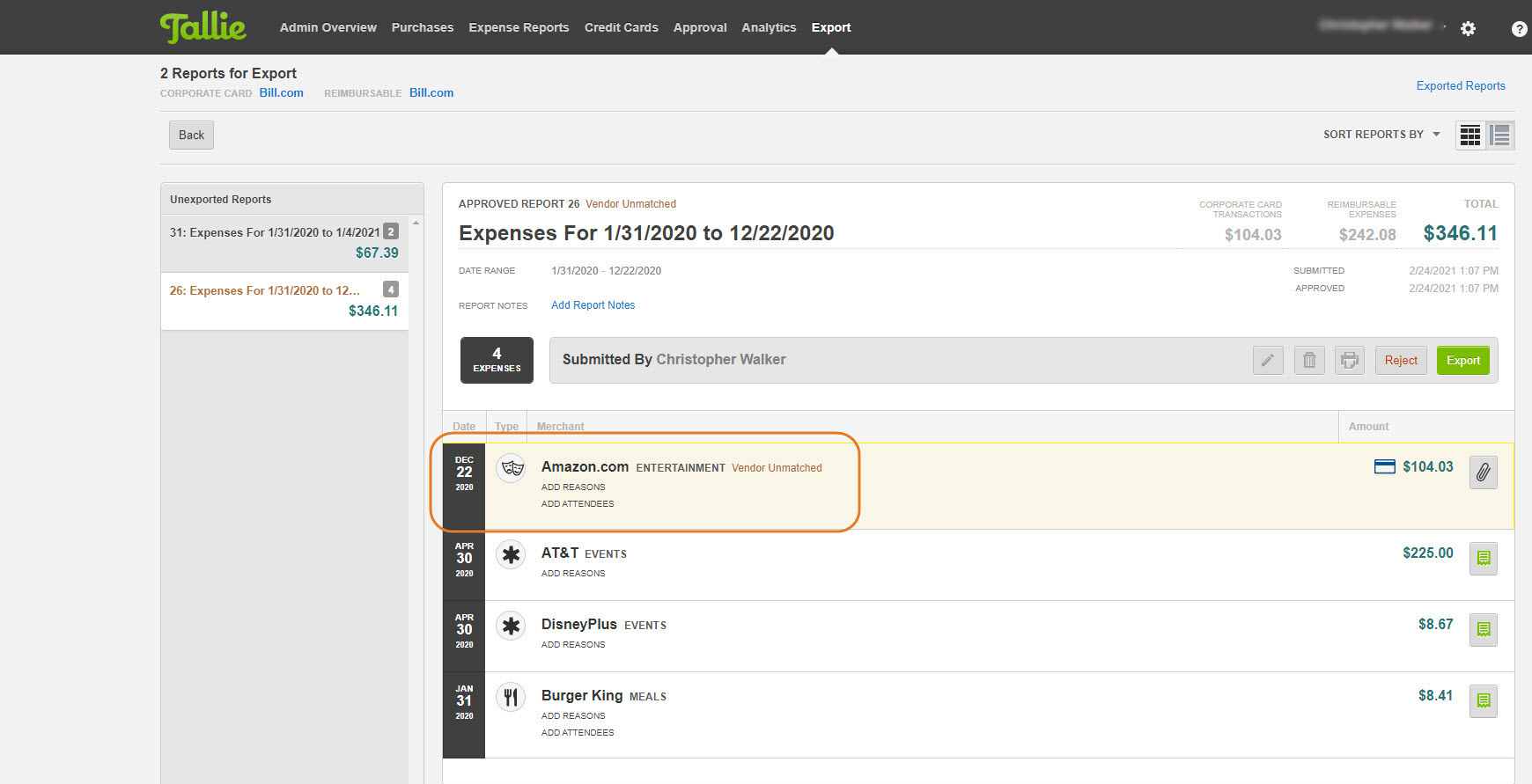 Step 4: Next, review your current vendors by clicking the Vendors tab. Here, see what the vendor's name is to edit the transaction with the unmatched vendor.

Step 5: Finally, go back to your approved expense report and edit the transaction so the corporate card merchant matches your vendor name. Once that is complete, the warning will disappear.