As an approver, you will receive email notifications for submitted reports pending your approval.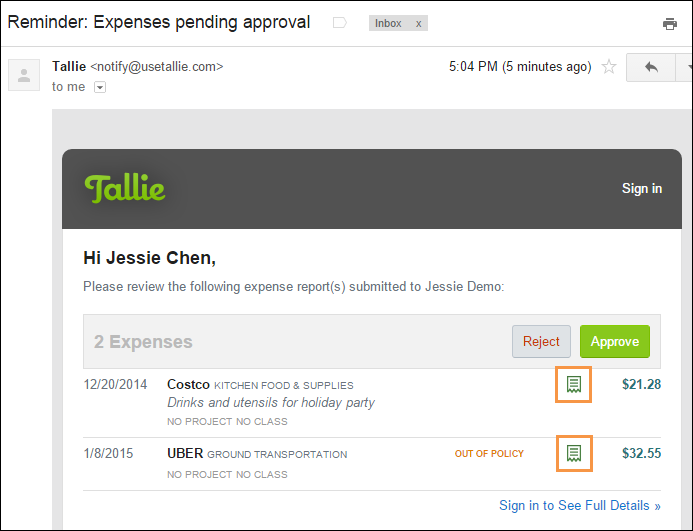 You may click on the green receipt icon to view receipt images.

Simply click Approve or Reject from the email.


If you choose to Reject an expense report, you will be prompted to enter a rejection reason, which will be visible to the submitter when he or she reviews it for re-submission. This user will also receive an email notification regarding the rejected report.


Otherwise, click Sign in to See Full Details to view the full report as well as make edits. Take a look at this guide for more information.