On the Expense Reports page, you may mass edit and delete expenses directly from the report without having to navigate back to the Purchases page.
To mass edit expenses:
Click to select the expenses you wish to edit.
Click the Pencil icon in the report header.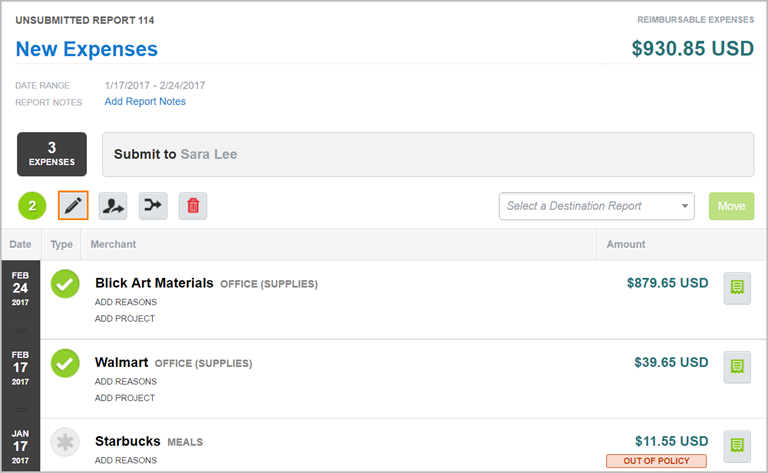 Enter the information that applies to all selected expenses, and leave the rest of the fields blank.
Click Save when completed.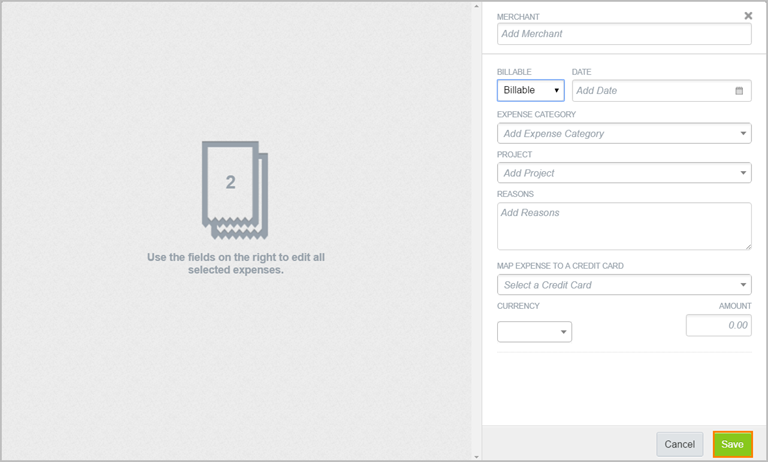 To delete an expense:
Click to highlight the expense item you wish to delete
Click the Trash Can in the report header
Please Note: this will remove the expense from your Tallie account. To move receipts to a different report, see Editing Expense Reports.