Tallie can be used to automatically import your credit card transactions to help keep track of your expenses. This can be done by linking a credit card.
This article will show you, a report submitter, how to link a credit card to your Tallie account and set up auto-import.
Step 1: Login to your Tallie account and click on the Credit Cards tab, then click Add a Credit Card.
Step 2: Next, choose if you have a corporate card or a different type of card.

Step 3: When selecting 'I have a corporate card', setup instructions will appear for Bank Data Delivery (SFTP). We recommend reaching out to support@tallie.com if you have a corporate credit card. For business cards, continue by clicking 'I have a different type of card'.

Step 4: Next, select from the 4 most frequently used providers used with Tallie.
If you do not see your provider, click 'I use a different provider' and search using your bank's login URL. The number of stars next to the connection corresponds to the strength and frequency the connection is used.
Step 5: Clicking on a frequently used connection, or searching for your card, will prompt you to enter in the login credentials for the credit card and any other login information required (e.g. a pin number or a security answer to a security question).
Note that for connections provided by our aggregator Finicity, the login prompt may look like the following, and it may appear in a new window or a new tab. Follow the on-screen prompts to enter in your username and password.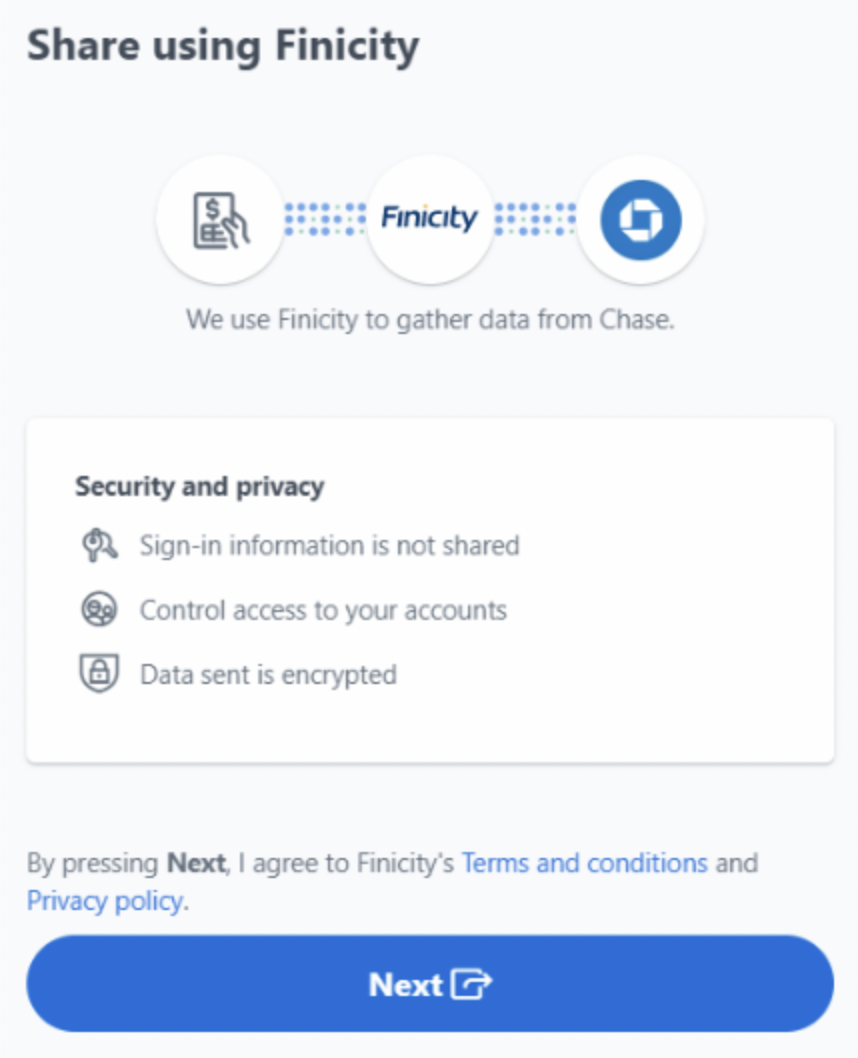 Step 6: Your credit card will be visible on the Credit Card Profiles page.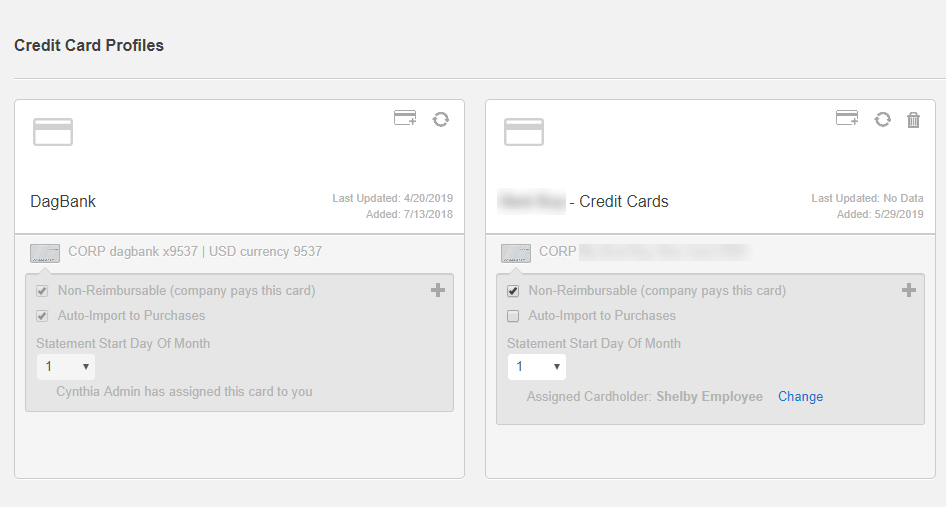 Step 7: Lastly, for customers whose card products do not provide SFTP service, Tallie offers statement upload with sub-account support. This is accessed by clicking create a profile for statement upload.
This option is available for both personal and corporate cards.
To create a profile for statement upload, enter your issuing bank and the last 4 digits of your card. Then, click Save Credit Card Profile. For more information on manual entry, see our article here.