Tallie can be used to automatically import your credit card transactions to help keep track of your expenses. This can be done by linking a credit card.
This article will show you, a report submitter, how to link a credit card to your Tallie account and set up auto-import.
Step 1: Login to your Tallie account and click on the Credit Cards tab.

Step 2: Click Add a Credit Card.

Step 3: Next, choose if you have a corporate card or a different type of card.

Step 4: By selecting I have a corporate card, instructions will appear for Bank Data Delivery configuration. Corporate Cards and select business card products offer FTP service, which is the delivery method for Tallie to receive card-based transaction data directly from financial institutions. Follow the prompts on the screen to finish the setup.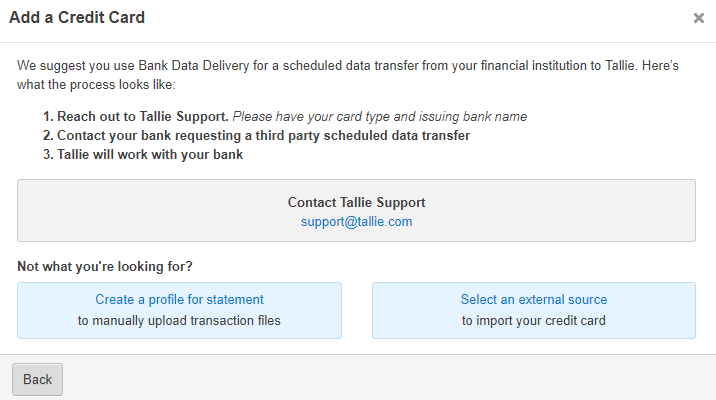 Step 5: If you chose a different type of card, the following options will be provided:
Choose from the top four banks that are commonly used by Tallie users
Click I use a different provider
Click Create a profile for statement upload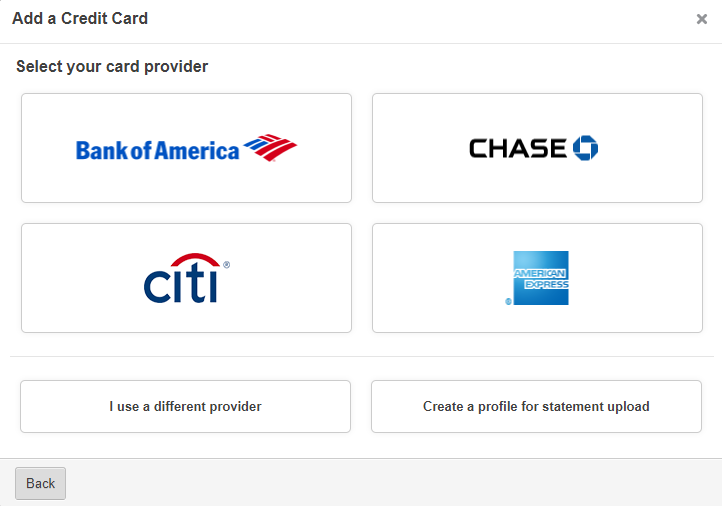 Step 6: If you chose one of the four major card types, you'll be required to enter your standard login credentials. Then, click Sign In.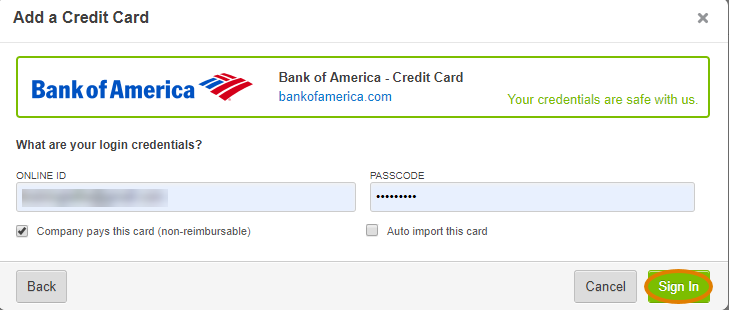 Step 7: If you chose a different provider, first, search for your bank by name or by URL. You'll see star ratings next to certain banks. More stars mean that those banks have the highest connection stability. N/A means there was insufficient information to provide a rating. Click the your bank name when found.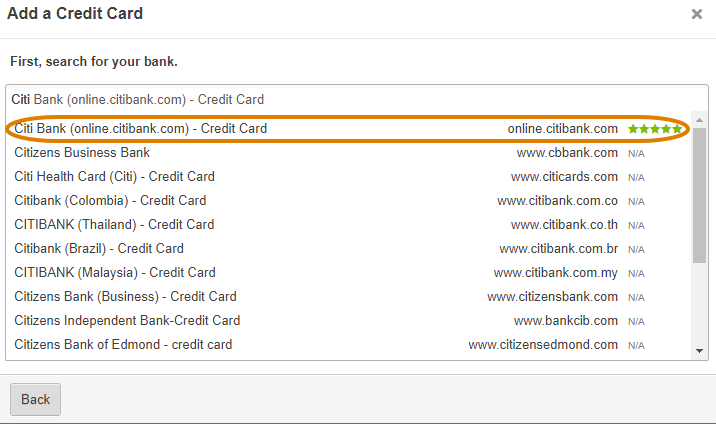 Step 8: Enter your standard login credentials and sign in.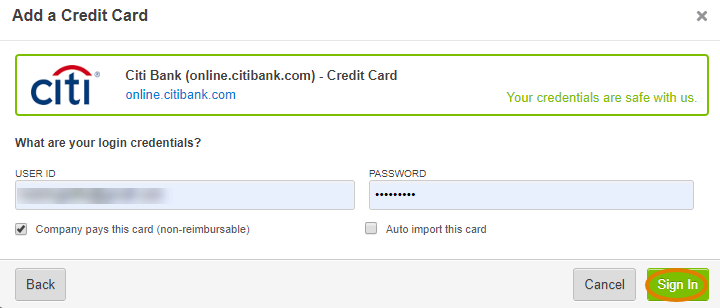 Step 9: Once signed in with either option, your card will appear. Click Select All Cards.

Step 10: Click Add to Tallie.

Step 11: Your credit card will be visible on the Credit Card Profiles page.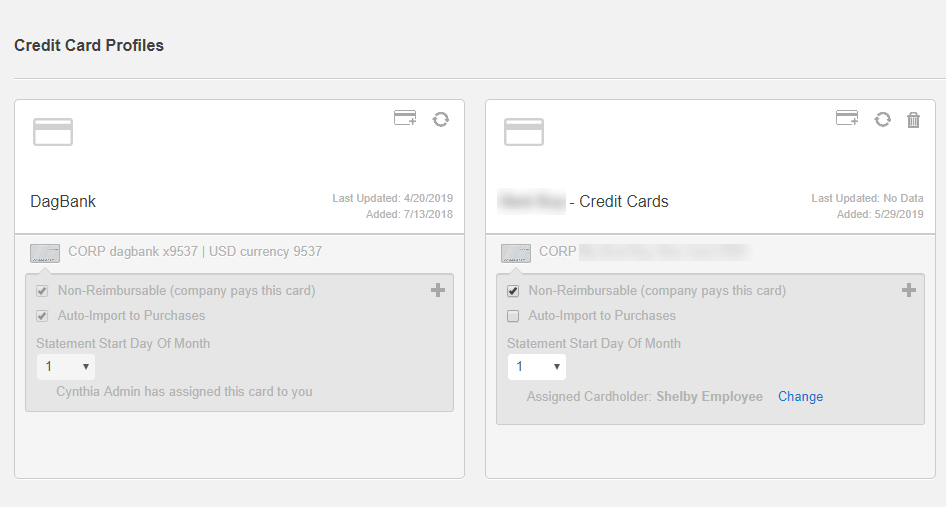 Step 9: Lastly, for customers whose card products do not provide SFTP service, Tallie offers statement upload with a sub-account support. This is accessed by clicking create a profile for statement upload.
This option is available for both personal and corporate cards.
To create a profile for statement upload, enter your issuing bank and the last 4 digits of your card. Then, click Save Credit Card Profile. For more information on manual entry, see our article here.