Release Notes: April 29, 2020 Follow
Admin Overview
The new Admin Overview feature has been added to Tallie. Currently, in order to pinpoint exactly what expenses have yet to be submitted or approved, Admins are often required to use the Analytics page along with the masquerade function.
The new Admin Overview page is intended to provide enhanced visibility in expense processing.
Admin Overview Permission
In order to access the Admin Overview page, Admins must first turn on the Admin Overview Permission.

Admin Overview Page
Admins with this feature enabled will now see the Admin Overview page as their landing page.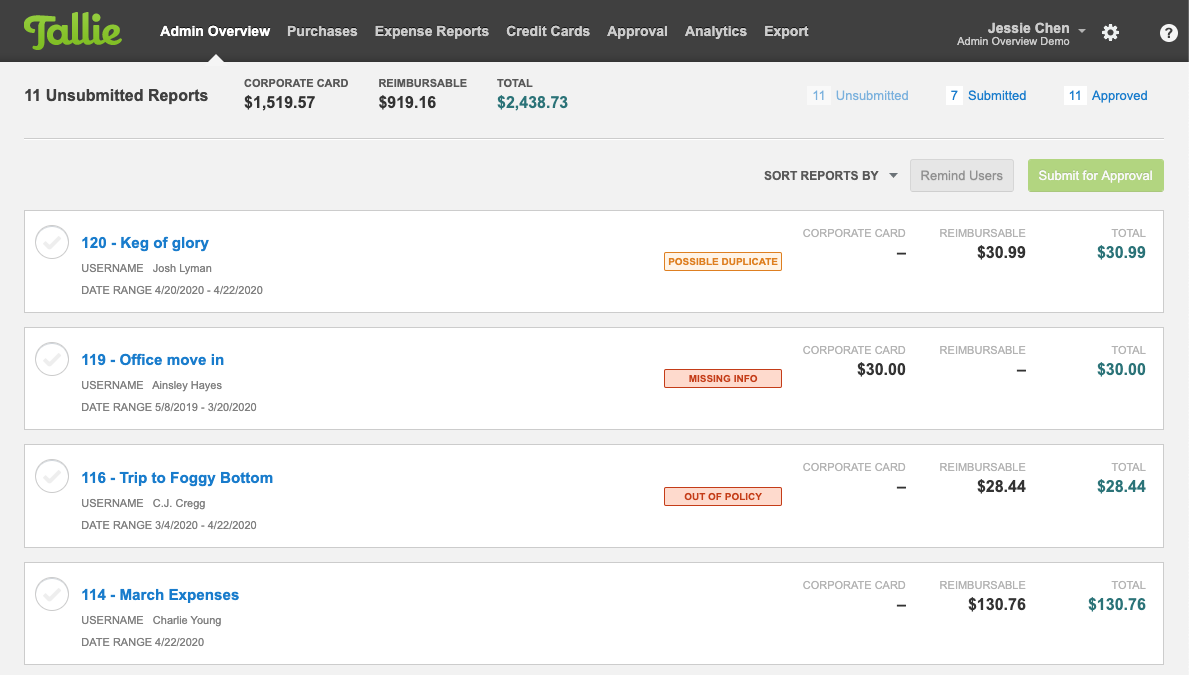 On this page, you'll have the ability to:
View Unsubmitted, Submitted, and Approved expenses
Submit reports on behalf of users
Remind users to submit reports
Remind approvers to approve reports
Approve reports for export
For detailed information on the new Admin Overview page, view our article on Using the Admin Overview Page.