Release Notes: March 4, 2021 Follow
Vendor Matching
Previously, there wasn't a solution for administrators to easily identify and change corporate card merchants that didn't align with vendor lists. Tallie's new Vendor Match Warning system will allow you to easily identify reports and individual corporate card expenses that contain merchants that don't match with your vendor list.
When you navigate to your export settings, you will now see the ability to Warn Exporter about unmatched Corporate Card Merchants using the Vendor List.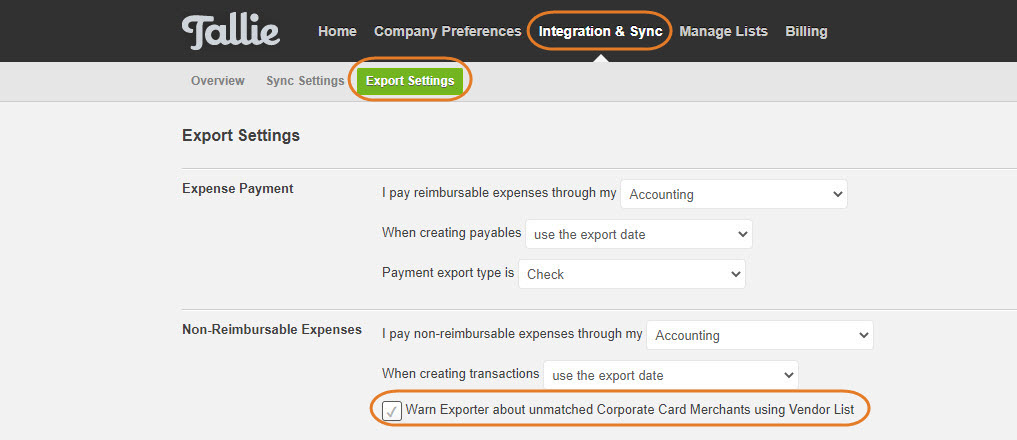 When you enable this capability, you will be warned about corporate card expenses that appear on your Export page and don't have merchants that appear in your vendor list.

This allows you to easily identify corporate card expenses that don't align with your vendor list and change them to the appropriate name so you can keep your vendor list and credit card transactions pristine.
For further information, view our Enabling and Using Vendor Matching article.