Configuring Executive Spend Limits Follow
Spend Limits help companies track budgets by providing alerts when an employee overspends in a certain expense category within a specific time frame.
This article will show you how to configure Executive Spend Limits.
Add Executive Expense Categories
To add an Expense Category, click on the gear icon in the upper right.
Click on the Manage Lists tab.
Click on Expense Categories.
Click on Add Expense Category.

In the Name section, put 'Executive' before the Expense Type to indicate it is an Executive Expense Category. Fill out the remaining category details.

Please Note: If you have expense accounts that are different for Non-Executives, add them under the Accounting Section.

Click Create when finished.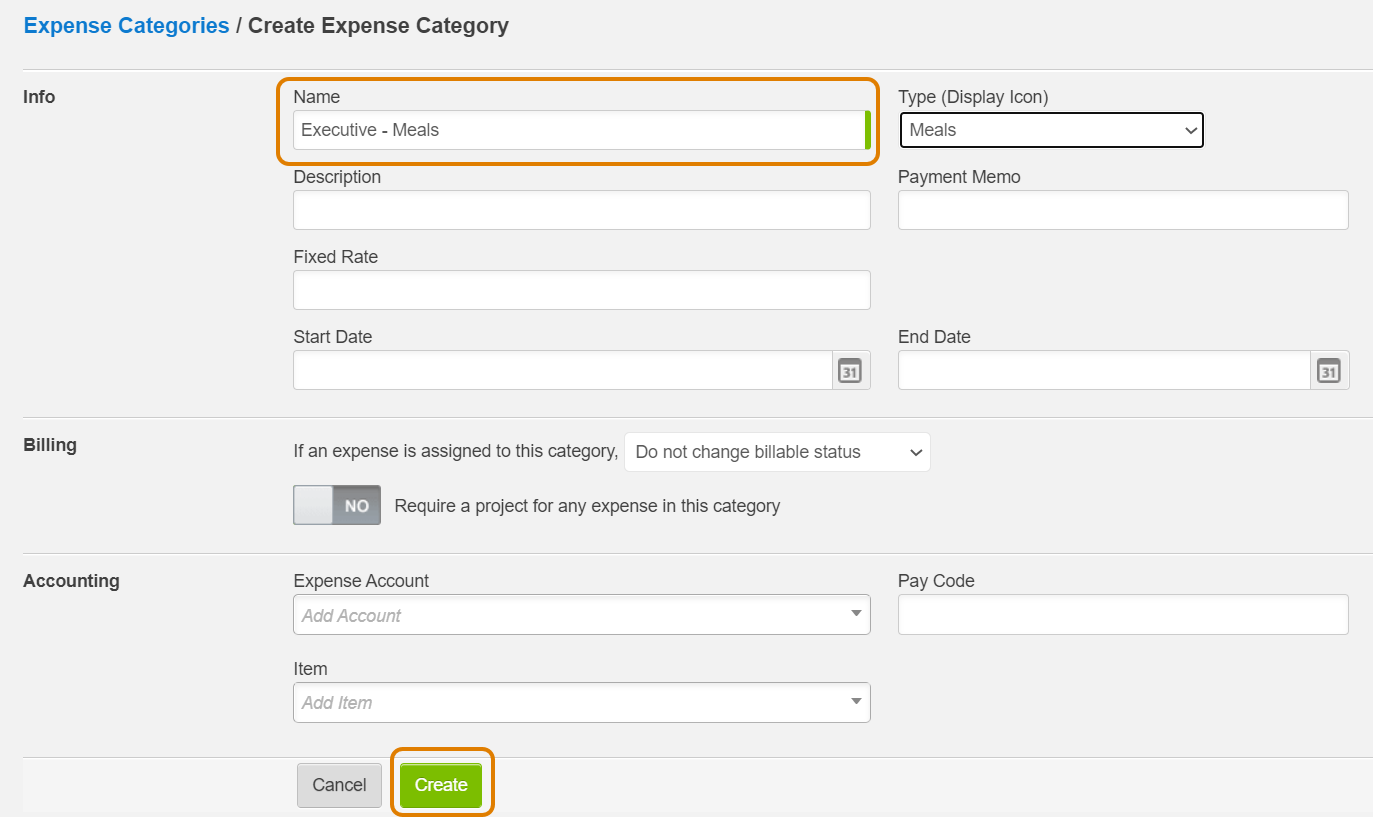 Configure Policies
To configure policies for Executive Expense Categories:
Navigate to Company Preferences.
Click on Policies.
To add a new policy, click on Add a New Policy.
Select an Executive Expense Category.


To add additional Executive Expense Categories to this policy, click Add Expense Category.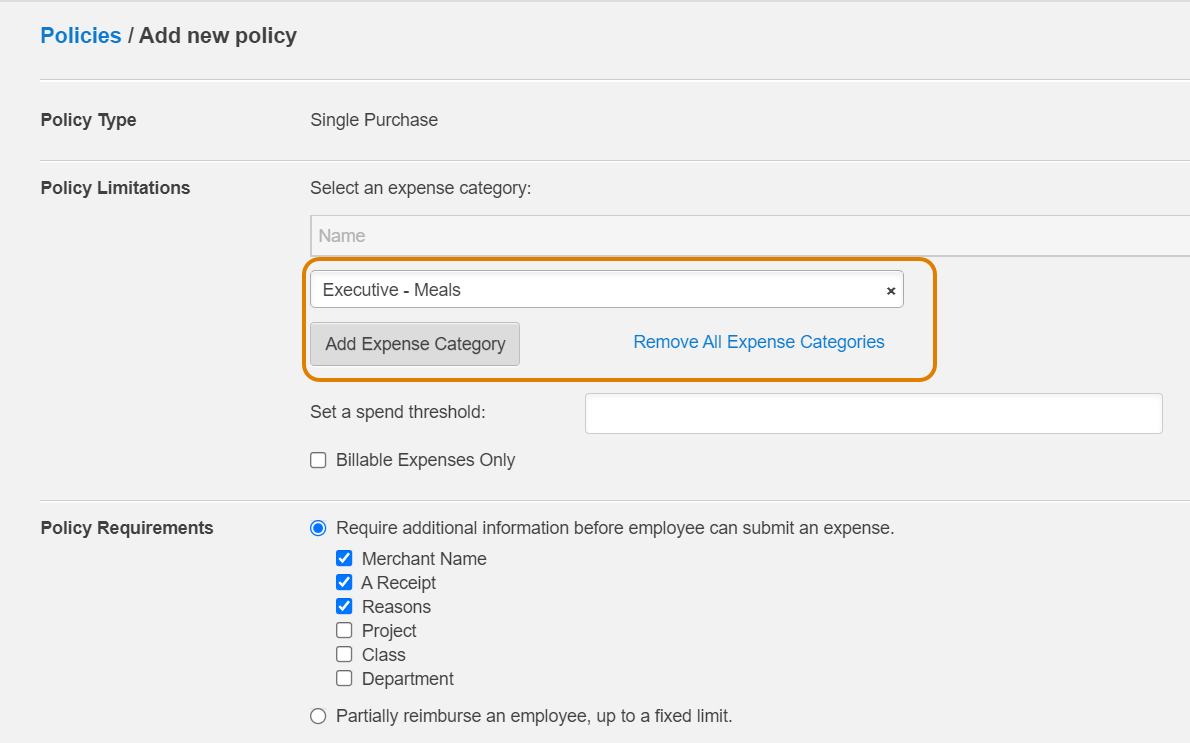 Input a dollar amount in the Set Spend Threshold or Reimbursement Limit fields.

After setting a spend threshold, you can require Executives to submit additional information before submitting an expense.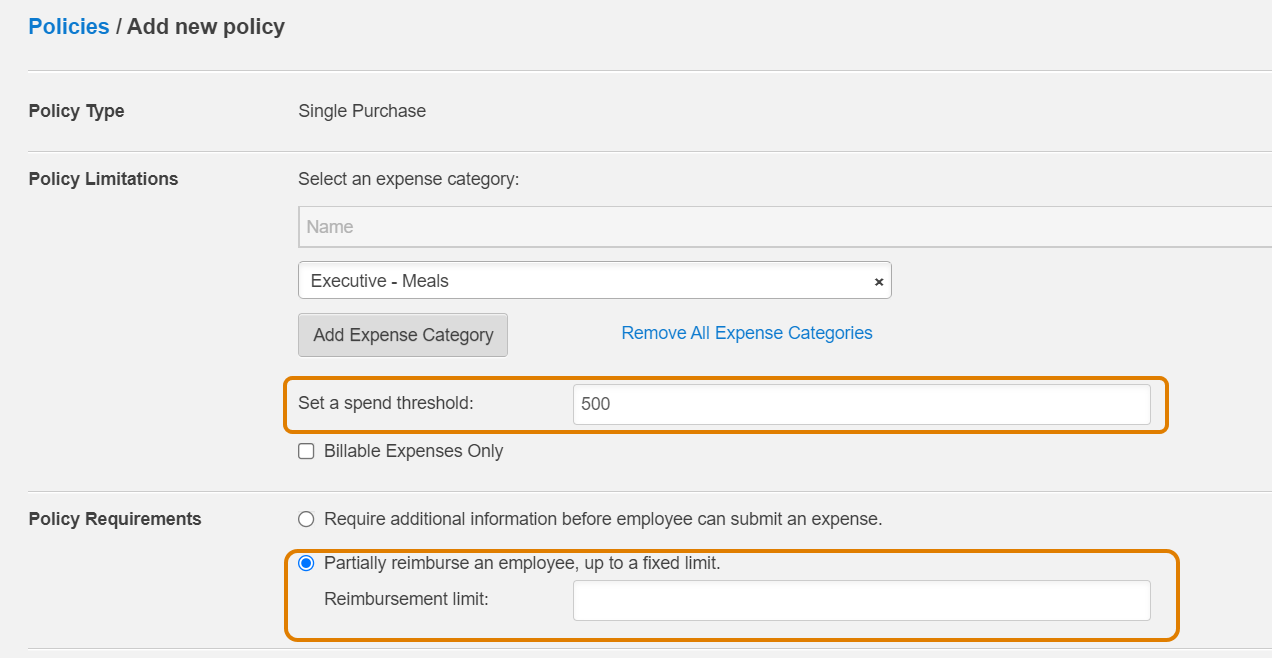 Name the policy to match the Expense Categories added.
Click Create Policy when finished.

Add Groups
To add a Group to an Executive Expense Category:
Click on Manage Lists.
Click on Groups.
Click on Add Group.

Put 'Executives' as the Group Name.
Under Group Members, add any Executive users to this Group.
Add any Executive Expense Categories to the Group.
Click Create Group when finished.

To make sure that Non-Executive users cannot see the Executive Expense Categories, add them to a separate Group entitled Non-Executive.
Add any Non-Executive users and Expense Categories to the Group.