If any of your employees are using corporate credit cards, the Company Cards page will allow you to map the transactions to a specific a credit card liability account listed in the Chart of Accounts.
Please Note: For the cards to be visible for mapping, members of your team must first add a credit card to the system and select the box Non-Reimbursable (Company Pays this Card) on the credit card tile.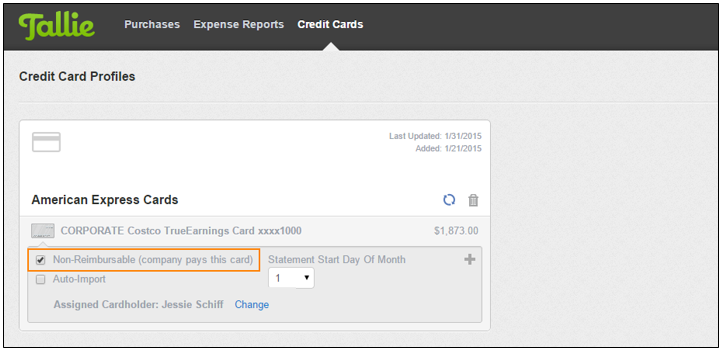 To map the corporate cards to the appropriate liability account, navigate to Settings, Manage Lists, and select Company Cards.
If you are configured to export non-reimbursable expenses directly to QuickBooks, select the credit card register the transactions should post to in QuickBooks upon export.