The Features tab allows you to mandate, exclude, or allow the option of reporting the Project, Customer, Department, Class, and/or Location when expenses are created based on your accounting integration. A preview of how an expense tile will look like to your users is shown on the right-hand side.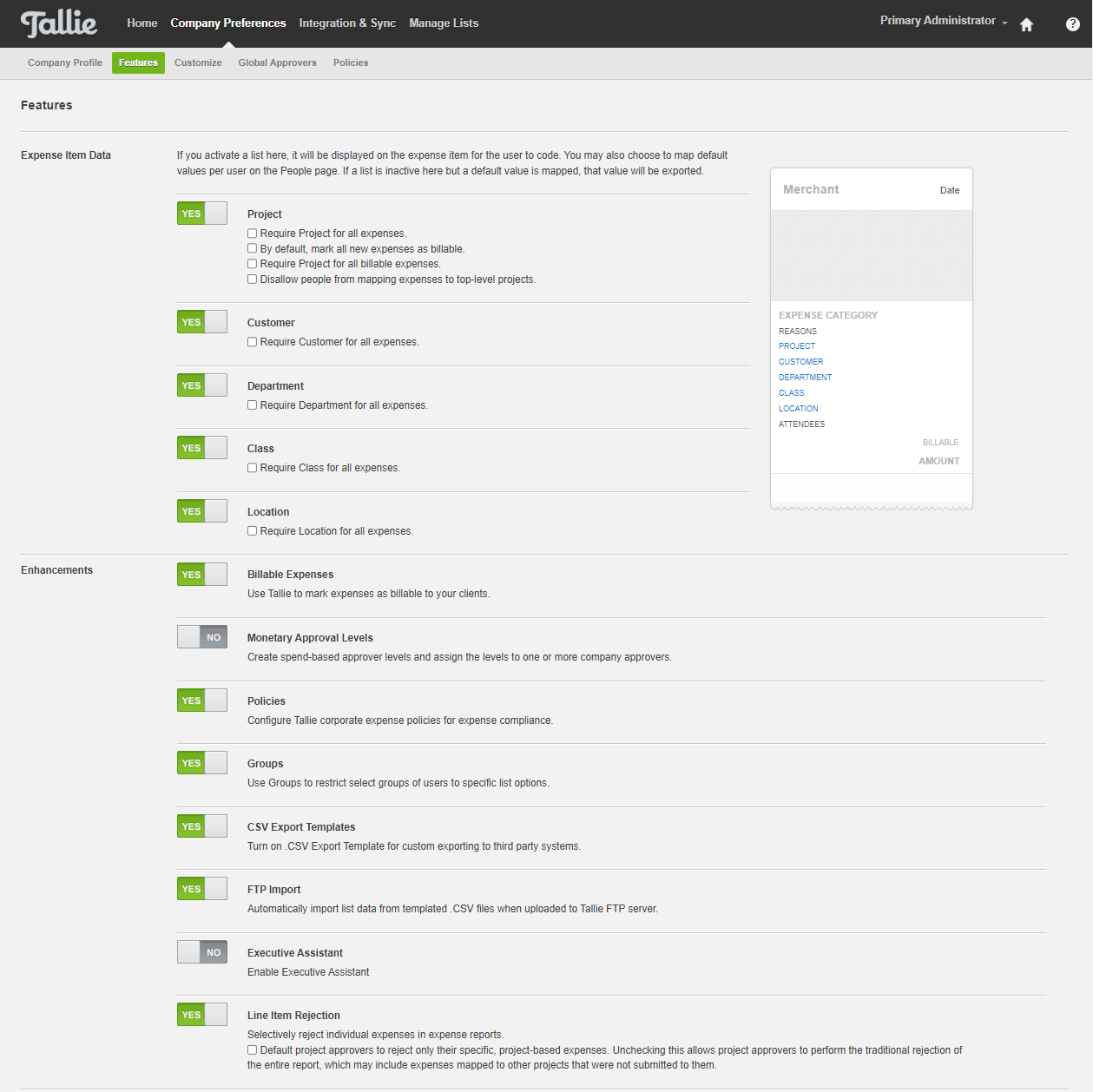 You can set company-wide defaults to mark all expenses as billable and/or require projects for all billable expenses. This billable setting is also available for individual expense categories, more details can be found here.
Select "Disallow people from mapping expenses to top-level projects" to hide all parent-level projects for users. This will override Project People settings, meaning, with this box checked, users won't be able to select the top-level project they're assigned to.
Depending on your integration type, you can choose to make Class/Department mandatory, optional, or not to use it. If you wish to utilize both Class and Departments, refer to this article.
You can enable Monetary Approval Levels, Policies, and/or Groups here. To learn more about each, click the links above.
You can also turn on CSV Export Templates to build a custom CSV export file that is compatible with your accounting system. For more information visit this article: Custom CSV Export.
Our Executive Assistant feature allows the executive assistant to manage their executive's account while removing the requirement to share an executive's password. This article will show you how to enable and use Executive Assistant. For more information visit this article: Using Executive Assistant.
Approvers have the ability to review expense lines individually. This is handy if they need to reject a single expense line, as opposed to the whole expense report. For more information visit this article: Enabling Line Item Rejection.