Is it your first time using Tallie or maybe you need a refresher? This article will lead you through Tallie's best practices for creating and submitting expense reports.
First, make sure you're logged into Tallie, then get started with the steps below.
Adding Receipts
Step 1: Install the Mobile App for Android or iPhone/iPad.
Step 2: Add Receipts and Expenses:
Step 3: Enter expense details on the Purchases page.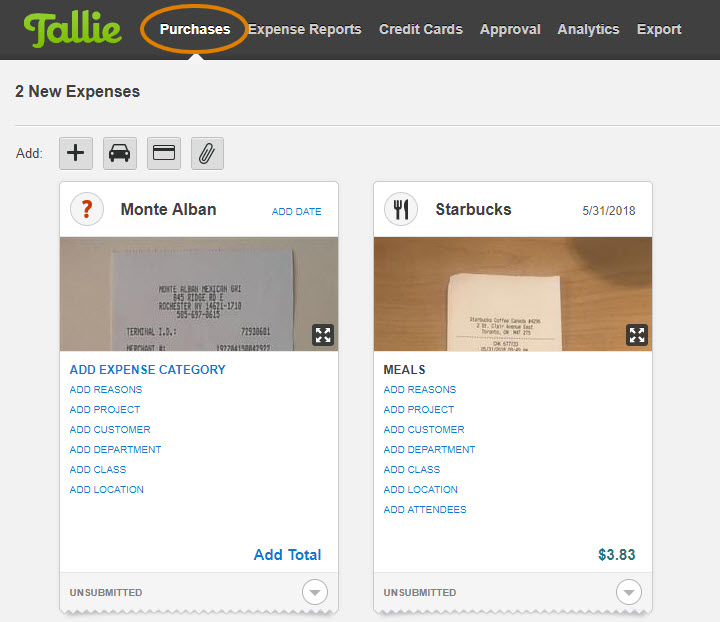 Step 4: You can also Itemize your receipts if needed.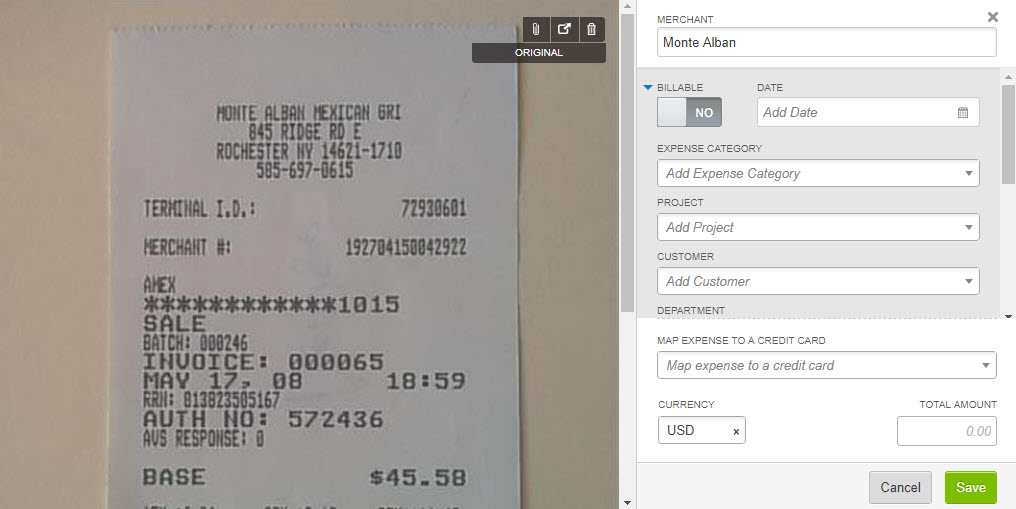 Link your Card
Step 1: Click the Credit Cards tab followed by Add a Credit Card.

Step 2: Search for your bank and follow the on-screen prompts. For further instructions, see Linking a Credit Card.
Edit your Purchases
Step 1: After you've added a receipt, you can edit the expense if any information is missing or incorrect.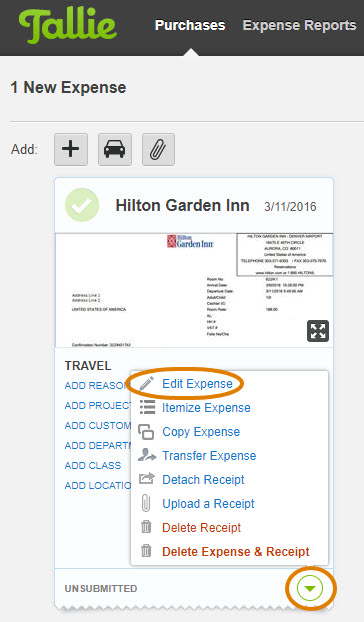 Step 2: Click any Out of Policy and/or Possible Duplicate links to address any flags.
Create New Reports
Step 1: When you add a new expense on the Purchases page, a new expense report called New Expenses is automatically created.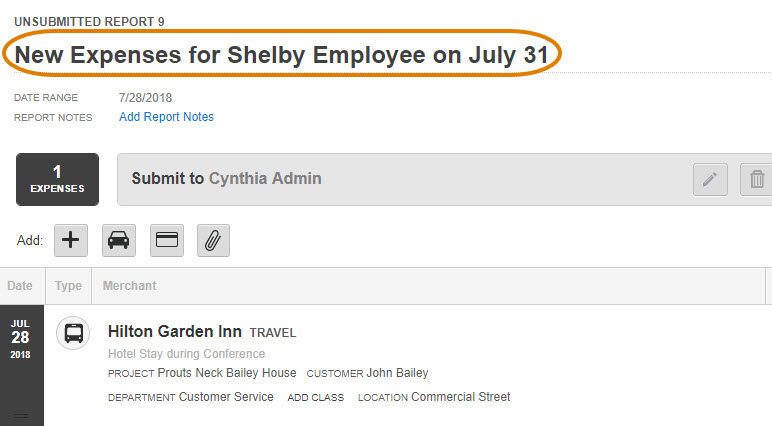 Step 2: Use the ADD icons to:

Step 3: Click Submit Report to send for approval.

Step 4: You are also able to create separate reports if needed.
Step 5: From the Expense Reports tab, check expense report status using Submitted, Approved or Exported.